Artificial lures - for a successful fishing experience
In our online shop at Angelplatz.de we have provided you with a large selection of artificial lures. Low prices, well-known brand manufacturers and excellent quality leave nothing to be desired.
What are lures and what are they used for?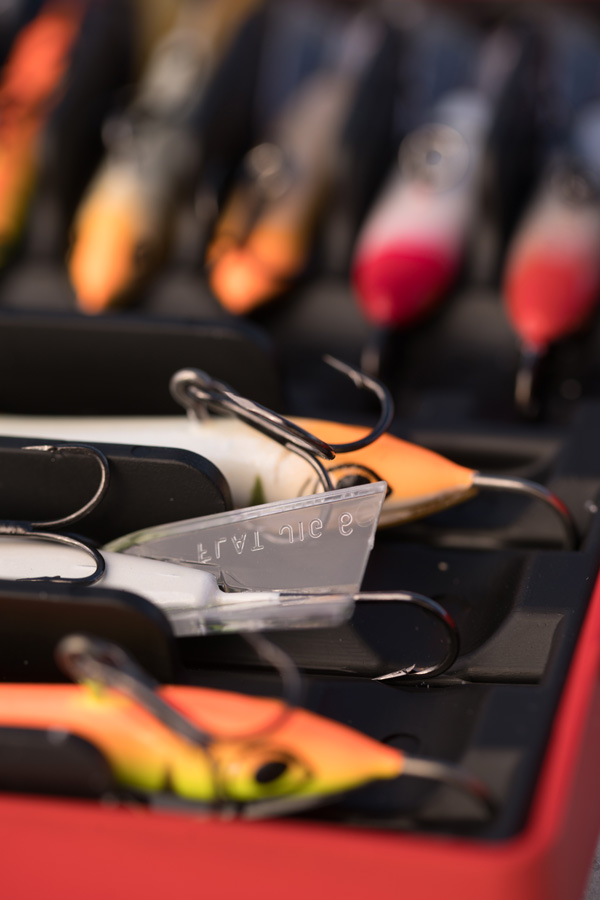 Artificial baits are fish, insects or crabs made from synthetic materials, which are primarily intended to stimulate the fish's appetite by imitating natural prey. A big advantage of artificial baits over natural baits is that they last a long time and can be reused without any problems.
The most common lures, such as "Crackhead", "Wobbler", "Indicator" or "rubber fish", differ in size, color, shape and movement pattern and are usually like for catching predatory fish Pike-Perch or Pike used. A certain level of technique and experience is required for the artificial lure to imitate a live fish convincingly.
How big are lures?
Depending on the type of fish you want to fish for, we have artificial baits in various sizes in our fishing shop. It is important that you always choose the artificial lure based on the type of fish you want to catch, as a lure that is too small or too large can often not be perceived by the respective type of fish.
Very light and only a few centimeters long are artificial baits such as B. spinners, rubber fish or wobblers, which are most likely to be used for fishing for smaller fish species. For the slightly larger fish species, artificial lures such as crankbaits or jerkbaits very good.
When fishing for very large fish such. B. one Catfish, usually large artificial baits, often more than 20cm long, such as swimbaits or catfish baits, deliver the best results.
What material are lures made of?
The materials of artificial lures differ depending on the type, the individual purpose and the water conditions. The most common materials used are plastic, metal, rubber, wood, feather and hair. If you have any questions about the individual materials, please do not hesitate to contact our service team. We advise you quickly and easily.
Which bait is best for my needs?
Where would you like to fish? The best thing is that you do some research beforehand on the species of fish and the prey found in your chosen body of water. What size and color are these prey animals? Then adapt your artificial bait exactly to these conditions. If smaller fish species live in this body of water, use a smaller bait as well. The turbidity of the water is also of great importance.
is the water clear Then use natural colored lures. If the water is rather cloudy, lighter colors are best. Are you unsure, despite all the precautions, which artificial bait will work best for you? Then just try out the different types and shapes and be patient. Here on Angelplatz.de you will find artificial lures for a wide variety of needs - see for yourself.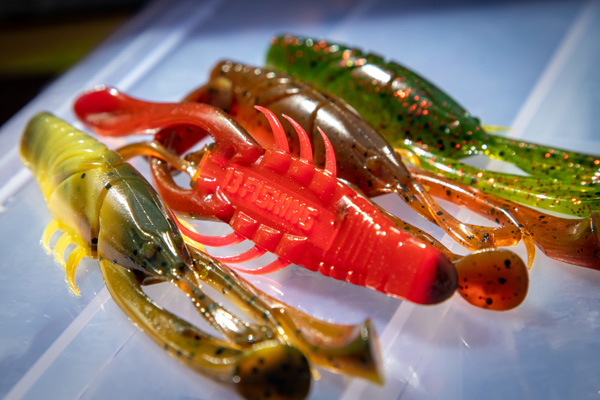 How do I care for my artificial lure?
To ensure that your lure lasts a long time, make sure that it is completely free of salt and dirt deposits after use. It is best to simply rinse with clean water as soap or chemicals can damage the bait.
Before placing it in a suitable protective case or box after thorough cleaning, make sure your lure is completely dry to avoid mould. In order to prevent further material damage, it is best not to expose the artificial lure to direct sunlight or extreme temperatures.
Which artificial bait manufacturers are there?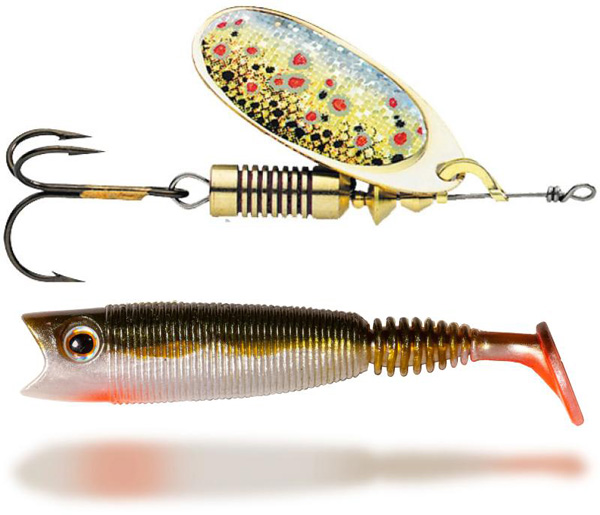 A very popular lure is the "Quantum Wobblers Made by Mann's in America". The traditional brand "Mann's" is known for its high-quality and catchy lures. The range extends from shallow-running wobblers with a diving depth of 30cm to deep-running wobblers that dive down to 10m water depth. Due to their robustness, the models are not only suitable for fresh water, but also prove their catchiness as trolling lures in salt water. These baits are real secret weapons Perch, pike, asp, zander and Co.
There is also the Finnish manufacturer "Rapala", which is best known for its high-quality spoons and wobblers. The brands "Daiwa", "Berkley" and "spro", supply a wide range of artificial lures such as rubber fish, jerkbaits, crankbaits, wobblers and spoons. Take the test and try different brands and models to find the lure that best suits your fishing needs.
Buy cheap lures online at Fishingsquare.com
Here at Fishingsquare.com we offer you a wide range of artificial lures for a wide variety of needs. Order today in our tackle shop and let yourself be won over by top prices and excellent quality.
Do you have any questions or concerns about our artificial lures or other fishing accessories from our online shop? Then feel free to contact us by e-mail or telephone. Our service team is available for you Monday to Friday from 9:00 a.m. to 19:00 p.m.