Buoyancy balls – the indispensable tool
When it comes to successful fishing, the use of buoyancy balls is an indispensable tool for every angler. These small but powerful balls can mean the difference between an average fishing trip and a catch record. Fishingsquare.com is pleased to offer you an extensive range of high quality buoyancy balls to help you improve your fishing results and experience unforgettable moments on the water.
What are buoyancy balls and why are they important?
Buoyancy balls, also known as pilot balls, are small floats made of lightweight material such as foam or plastic. Their main function is to make the lure float above the bottom of the lake, making them more noticeable and attractive to the fish. The buoyancy of the balls can be individually adjusted to achieve the desired depth or height of the bait.
The advantages of buoyancy balls:
Attractiveness: The floating action of the lure attracts fish as they provide an interesting and enticing presentation.
Visibility: Thanks to the buoyancy balls, you can better control the location of your bait and minimize missed bites.
Variety of uses: Buoyancy balls can be used with different types of bait such as boilies, pellets or even natural baits.
Sinking/Floating Combination: By combining sinking and floating baits, you can target different layers of the body of water.
Adjustable swimming height: The buoyancy can be adjusted as needed to float the bait at different depths.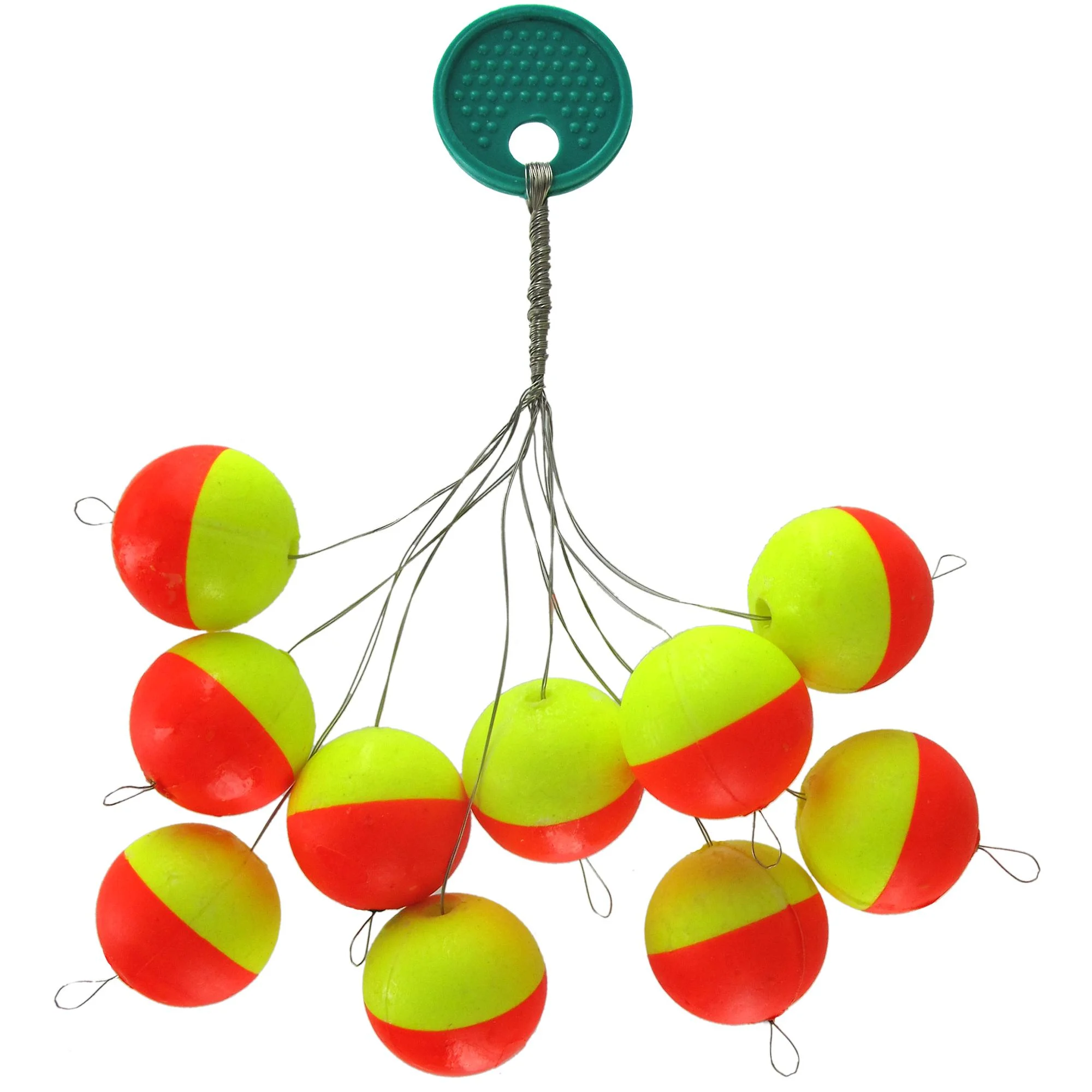 What material are buoyancy balls made of?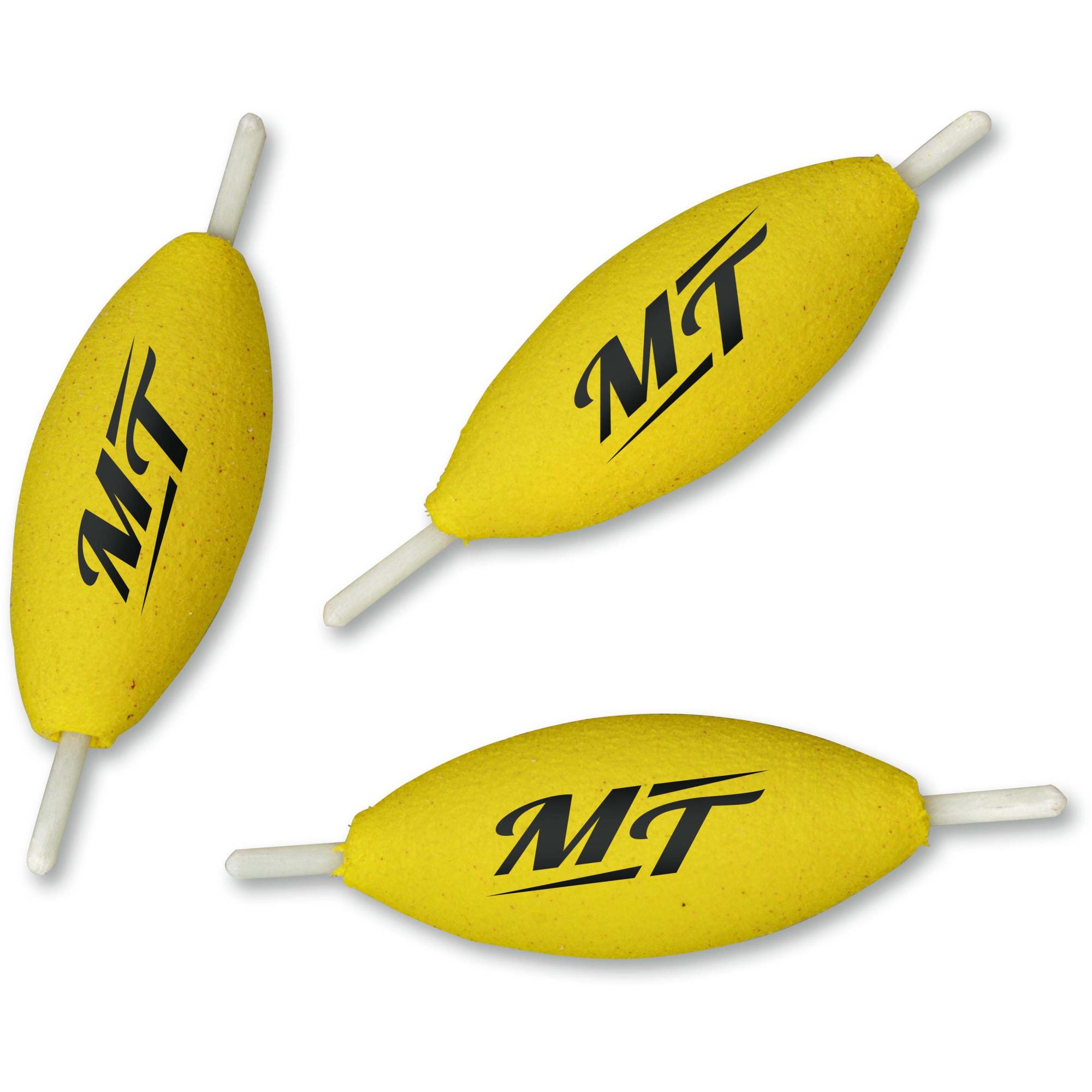 Foam: Foam is a lightweight and buoyant material that is commonly used to make buoyancy balls. It is available in different densities and hardnesses to adjust the buoyancy of the balls.
plastics: Various types of plastics such as polyethylene (PE) or polypropylene (PP) are also used for buoyancy balls. These plastics are lightweight and can be easily molded and colored to make different designs and colors of buoyancy balls.
boilie mix: Boilies are special balls of bait made from fishmeal, flavorings and binding agents used for carp fishing. There are also floating boilies that act as buoyancy balls, allowing the bait to float above the bottom.
Wood: In some cases, small wooden balls can also be used as buoyancy balls. They often need to be treated or sealed to make them waterproof and ensure their buoyancy.
The choice of material often depends on the desired buoyancy, durability and specific use. Depending on the type of bait, water conditions and fish species, anglers can select the right buoyancy ball to optimize their fishing techniques.
What is there to consider before buying buoyancy balls?
Before you buy buoyancy balls, there are a few important things to consider to ensure you make the right choice and get the best fishing results. Here are some aspects to consider before purchasing buoyancy balls:
Bait type and weight: Make sure the buoyancy balls you choose are appropriate for the type of bait you intend to use. Some buoyancy balls work better with boilies, while others work better with pellets or natural baits. Also make sure that the balls can support the weight of the bait.
buoyancy: Buoyancy balls are available in different buoyancy forces. Some float very high on the water surface, others only slightly above the bottom. Choose the buoyancy according to the desired swimming height of the lure and the depth of the water.
Material and Durability: Pay attention to the quality and material of the buoyancy balls. High-quality balls made of robust materials such as foam or special plastic last longer and are more resistant to damage from fish and environmental influences.
Color and Visibility: The color of the buoyancy balls can affect the visibility of the bait. Choose colors that are easy to see in your fishing waters but not too flashy as this could scare fish away.
Waterproof seal: Make sure the buoyancy balls have a waterproof seal or coating to prevent water ingress. Water-saturated balls lose their buoyancy and reduce the effectiveness of the bait.
Environmental friendliness: Make sure that the materials and dyes used in the buoyancy balls are environmentally friendly and do not leave any harmful residues in the water.
Pack size and price: Consider how many buoyancy balls you need and if they come in an appropriate pack size. Also, compare the prices of different brands to get the best value for your money.
Buy cheap buoyancy balls online at Fishingsquare.com
At Angelbedarf Experts we offer an extensive selection of buoyancy balls in different sizes, shapes and colours. From classic, white balls to camouflaged variants, you will find the perfect buoyancy ball for every fishing situation with us.
Why Fishingsquare.com?
Quality: Our buoyancy balls are carefully crafted from high quality materials to ensure optimal durability and performance.
Consultation: Our competent team will be happy to help you with words and deeds Monday to Friday from 9:00 a.m. to 19:00 p.m. to help you select the right buoyancy balls.
Reliable Shipping: We deliver your order quickly and reliably so that you can quickly put your new buoyancy balls to use.
Customer satisfaction: The satisfaction of our customers is our top priority. We strive to provide you with a superior shopping experience.
Make your fishing adventures unforgettable and discover the advantages of our high-quality buoyancy balls. Immerse yourself in the world of successful fishing and order today at Fishingsquare.com!