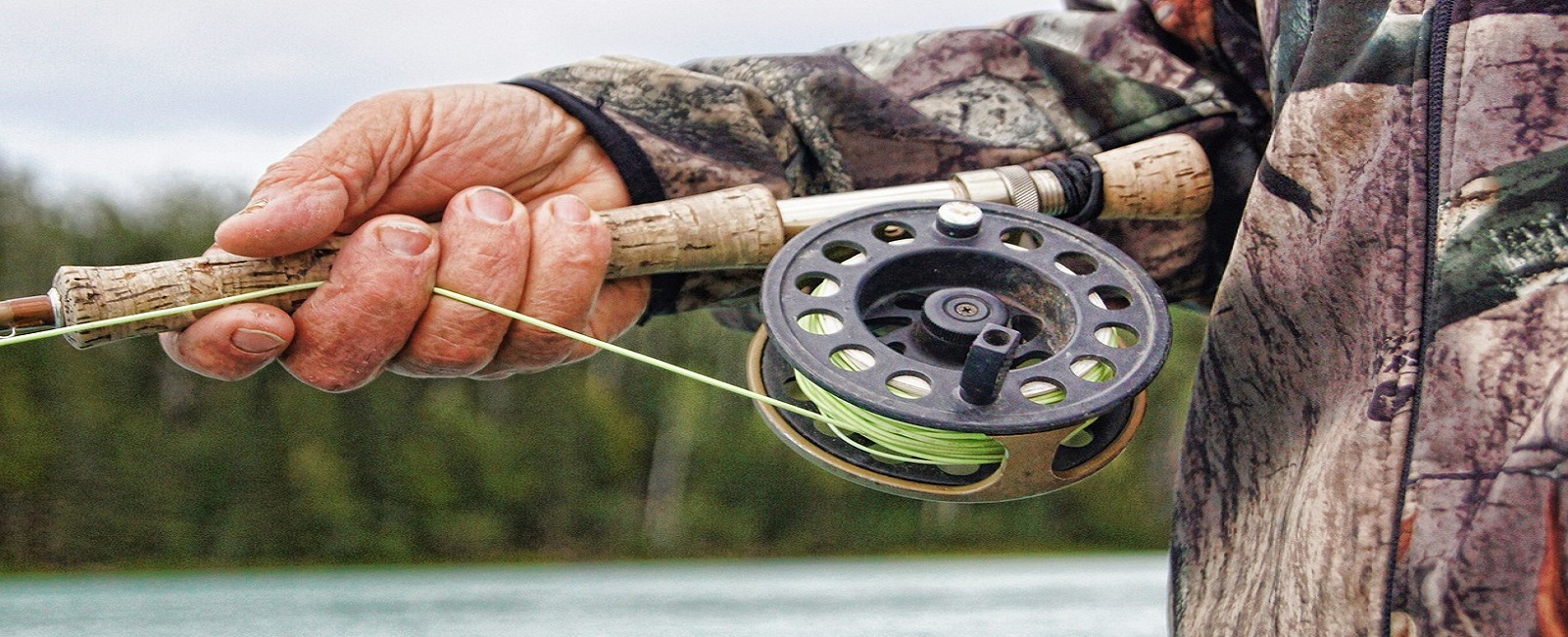 Braided lines - high strength and excellent breaking strain
Whether you're a seasoned angler or a newcomer to the world of fishing, quality braided line is an essential tool for taking your fishing adventures to the next level. At Fishingsquare.com we offer an extensive range of premium braided lines, specially designed to withstand even the most demanding conditions and to help you achieve the best fishing results.
Why braided lines?
Braided lines are known for their excellent breaking strain, abrasion resistance and sensitivity. Due to the special construction of several closely intertwined fibers, they offer increased strength compared to conventional monofilament or fluorocarbon lines. This enables you to subdue even the largest fish and at the same time perceive the finest bites.
Our range of braided line includes a variety of diameters, colors and breaking strains to meet the needs of a wide variety of anglers. Whether you're looking to hunt predators, fight big fish, or fish your local waters, we've got a braided line for you.
What are braided lines used for?
High load capacity and abrasion resistance: Braided lines are made up of multiple fibers tightly intertwined, giving them impressive breaking strain and abrasion resistance. This makes them particularly suitable for catching big fish and fishing in waters with obstacles or sharp structures.
Sensitivity: Due to their low stretch, braided lines are extremely sensitive. Even the finest bites and touches are transmitted directly to the fishing rod via the line, allowing you to react more quickly to the activity of the fish.
Small diameter: Braided lines have a smaller diameter compared to monofilament lines with the same breaking strain. This makes it possible to cast further and more accurately and makes it easier to reach greater water depths.
Knot Strength: Braided line holds knots better than many other line types, reducing the chance of knot failure and increasing overall reliability.
Versatility: Braided lines are suitable for a variety of fishing techniques and styles, from predator fishing to sea fishing to freshwater lake and river fishing.
Easy Visibility: Some braided lines come in bright colors that are highly visible in the water. This can be particularly useful for better detecting bites and actions.
Longevity: Braided lines are often more durable than monofilament lines and can be used for longer periods of time under the right conditions.
It is important to note that braided lines offer less shock absorption than monofilament lines due to their low stretch. It is therefore advisable to use a rod-soft playing technique when fishing with braided lines to minimize the risk of line breakage during the fight.
Overall, braided lines offer a number of benefits that make them a popular choice for many anglers, especially those looking for high performance and precision.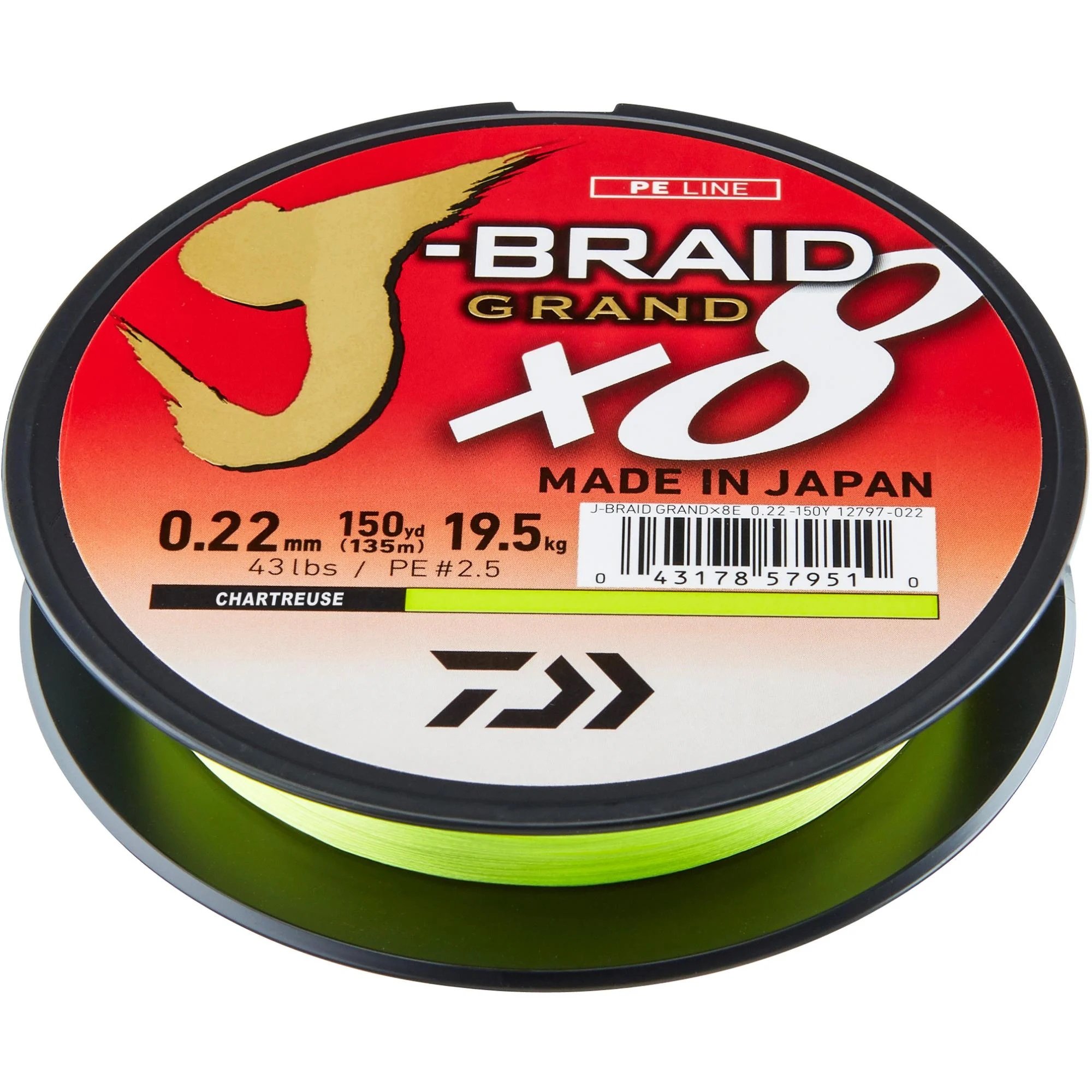 What is there to consider before buying braided lines?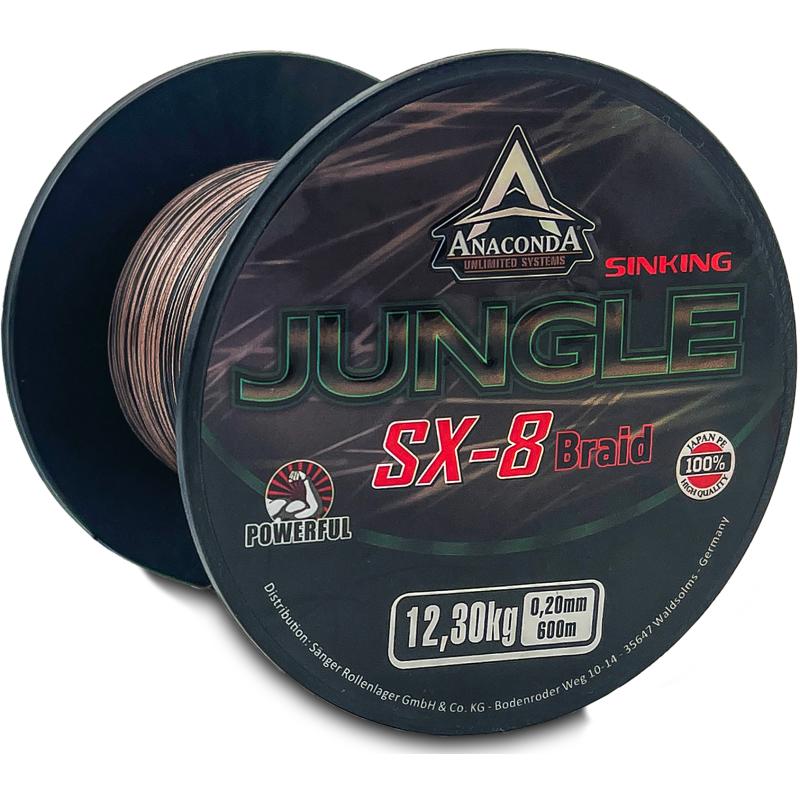 Purpose of use: Think about which fishing techniques and fish species you want to use the braided line for. Depending on whether you are fishing in fresh water or salt water, for predatory fish or non-predatory fish, you must choose the breaking strain and diameter of the line accordingly.
Load capacity: The breaking strain of the braided line should match the size of the fish you are trying to catch. Be sure to choose a line with enough strength to handle larger fish successfully.
Diameter: The diameter of the braided line affects the casting distance and the depths you can reach. A smaller diameter allows further and more accurate throwing. Keep in mind, however, that thinner lines can also be more prone to line snarling and knot failure.
Visibility: If you prefer a high-visibility braided line to better spot bites and activity, choose a line in a flashy color. Alternatively, you can use a more subtle color when fishing in clear water or targeting shy fish.
Knot Strength: Check the knot strength of the braided line as some lines may be better suited to certain knot types than others. Make sure your knots are secure and reliable.
Strain: Braided lines generally have less stretch than monofilament lines. This can be beneficial in order to feel bites immediately and to be able to react faster. Note, however, that the low stretch also means less shock absorption during the fight.
Quality and brand: Buy braided lines from reputable manufacturers to ensure you are getting quality products. Differences in quality can affect line performance and longevity.
Price: Braided line price varies by brand, quality and features. Plan your budget accordingly, but remember that good quality lines are often a better investment as they can last longer and perform better.
Buy cheap braided lines online at Fishingsquare.com
We at Angelplatz.de attach great importance to quality and innovation. Our braided lines are manufactured using the latest materials and technology to ensure optimal performance. We work closely with experienced anglers to ensure our products meet the highest standards.
Our experts are at your side with their expertise and passion for fishing. We're happy to help you select the right braided line for your specific needs and offer valuable tips and advice to enhance your fishing experience.
Discover the advantages of high-quality braided lines and equip yourself for unforgettable fishing experiences. Order today in our online shop and benefit from our large selection, first-class products and first-class customer service. Your satisfaction is our priority.
We look forward to accompanying you on your fishing adventures!