Unhooking mats - optimal protection of the fish
If you are looking for a reliable and practical solution to treat your catch with care, then you have come to the right place at Fishingsquare.com.
The unhooking mats in our fishing shop are specially designed to ensure the protection and well-being of the fish caught. They are made of durable and water-repellent material that offers both a soft base and effective cushioning. The generous size of the mat allows you to deposit even larger fish safely and comfortably.
Built-in Velcro straps allow you to easily fold and secure the unhooking mat, making it ideal for on the go. It packs easily into your fishing backpack, making it an essential accessory for any angler. In addition, our unhooking mats are easy to clean.
What are unhooking mats and what are they used for?
Unhooking mats are special pads used in fishing to safely unhook caught fish. They are designed to protect the fish by providing a soft and cushioned surface for the fish to lie on during the unhooking process.
Unhooking mats are particularly important to protect the fish from injury. Injury can easily occur during unhooking or other manipulations such as photographing the catch if the fish is placed on hard or rough surfaces. The unhooking mat provides a safe and gentle surface that protects the fish from scratches, abrasions or other injuries.
In addition, unhooking mats are also useful to protect the angler from possible injury from the fish's sharp fins or teeth. By laying the fish on the mat, it avoids accidentally snapping back or the angler coming into contact with the sharp fins.
Unhooking mats are an essential accessory for any angler who wants to treat fish with care and ensure their health. They are especially important when catching larger fish as they require more space and padding.
Ultimately, unhooking mats help ensure that the fish can be returned to the water body intact and healthy after unhooking. They allow anglers to pursue their passion while also taking on the responsibility of protecting and conserving fish stocks.
We offer a diverse selection of high-quality unhooking mats in our online shop to ensure you find the right product for your needs.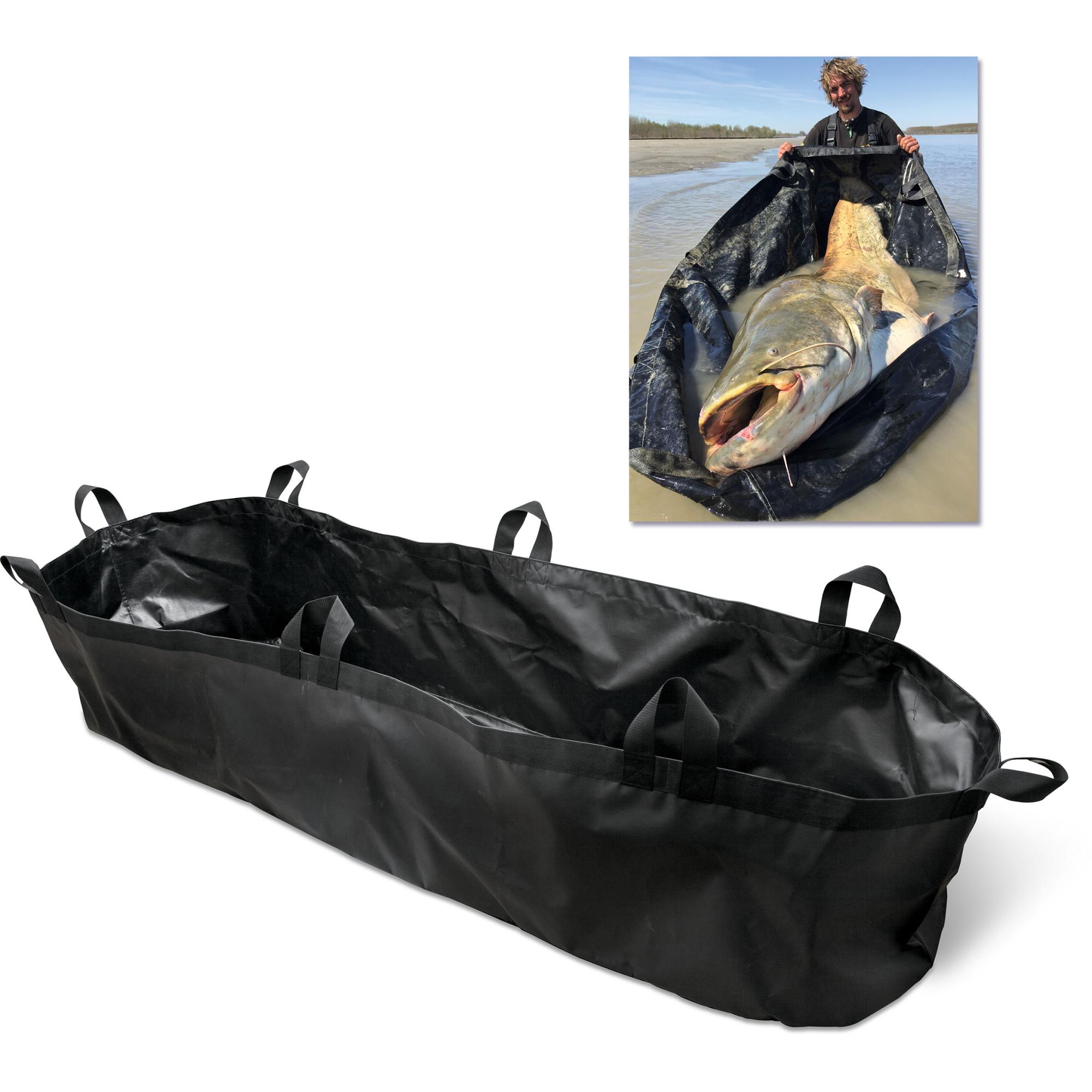 How do unhooking mats differ from each other?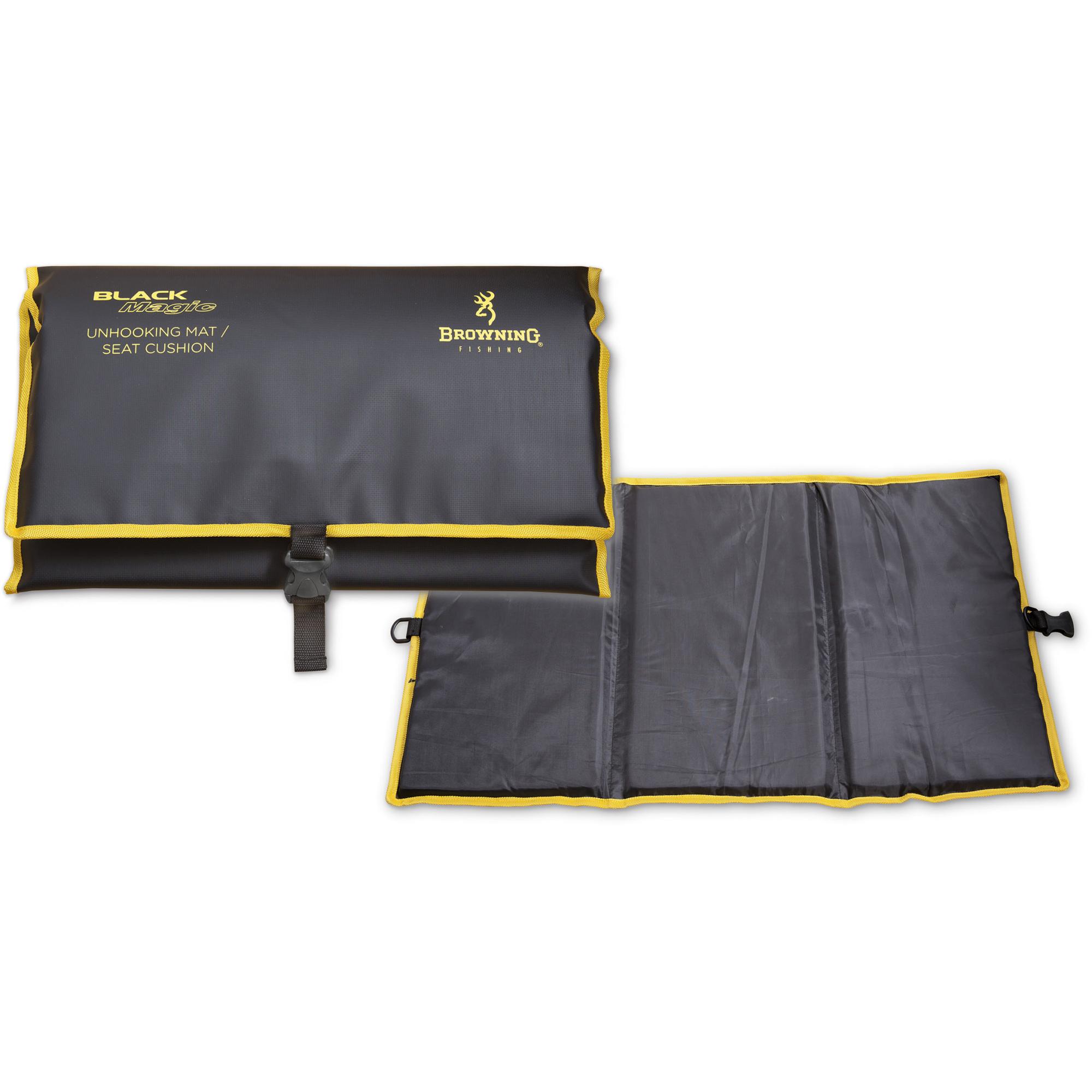 There are several differences and features that can vary in unhooking mats. Here are some of the most common differences:
Size: Unhooking mats are available in different sizes to meet different needs. There are smaller mats for use when trout fishing or for anglers with limited space, as well as larger mats for carp fishing or for dealing with larger species of fish.
Equipment: Unhooking mats are usually made of a durable and water-resistant material that is both soft and easy to clean. Common materials are, for example, foam, nylon or PVC.
Upholstery: Upholstery varies in thickness and density of material. A thicker padding offers more protection and comfort for the fish, while a thinner padding is lighter and takes up less space.
Side walls: Some unhooking mats have reinforced sidewalls that prevent the fish from accidentally slipping off the mat. This is especially important to ensure the fish stays safe and secure during the unhooking process.
Transport and storage: Many unhooking mats are foldable and come with hook and loop fasteners or carrying handles for easy portability and storage. These features make the mat compact and portable, making it ideal for travel or for anglers who travel a lot.
Additional functions: Some unhooking mats have additional features such as scales to measure the length of the fish, waterproof pockets to store accessories, or hooks to tie the mat to the bank.
It's important to choose an unhooking mat that suits your needs and the species of fish you're fishing for. Think about the size of the fish, the type of water you are fishing in and your personal preferences and requirements. In our online shop we offer a selection of unhooking mats with different features to ensure you find the right mat for your fishing adventure.
Which manufacturers of unhooking mats are there?
There are various manufacturers that offer unhooking mats for anglers. Here are some well-known manufacturers of unhooking mats:
Fox is a renowned manufacturer of fishing accessories and offers a wide range of high-quality unhooking mats. Their mats are known for their durability, functionality and fish protection.
Anaconda is a popular fishing tackle manufacturer and also offers a selection of unhooking mats. Their mats are characterized by robust constructions and practical functions.
AvidCarp is a specialist in carp fishing and offers a variety of unhooking mats specifically designed to meet the needs of carp anglers. They are characterized by their size, padding and stability.
There are of course other manufacturers who offer unhooking mats. When choosing an unhooking mat, it is wise to consider product reviews and the experiences of other anglers to make the right choice.
Buy cheap unhooking mats online at Fishingsquare.com
Whether you're a seasoned angler or just getting into the hobby, a quality unhooking mat is a must-have accessory. With us you will find a wide range of unhooking mats in different sizes and designs that meet your individual needs.
Order your unhooking mat today and give your caught fish the protection they deserve. If you have any questions, we are at your disposal and look forward to helping you choose the right product. Happy fishing and tight lines!