Electroposes - with real-time information on a successful catch
If you want to take fishing to a new, exciting level, you've come to the right place at Fishingsquare.com. We proudly present our innovative range of electro floats, a technologically advanced method that will revolutionize your fishing adventures. Our electro floats offer a combination of tradition and innovation that allows you to catch fish in a fascinating way.
What are electroposes?
Electrofloats are an exciting innovation in fishing. These special floats are equipped with the latest technology to give you real-time information about the condition of your float and the underwater activity. Thanks to integrated sensors and transmission systems, you can precisely track the movements and activities of the fish near your float.
The advantages of electroposes:
Real time information: Electroposes give you real-time information about fish behavior, allowing you to react faster and increase your chances of a successful catch.
Precise Bait Placement: By closely monitoring underwater activity, you can optimize your bait placement and respond specifically to fish movements.
Reduced missed bites: Instant bite notification allows you to minimize misses and increase your catch rate.
Innovative technology: Electro floats combine traditional fishing techniques with state-of-the-art technology, resulting in a fascinating and effective fishing experience.
What is there to consider before buying electroposes?
Buying electroposes requires some important considerations to ensure you make the right choice and get the most out of this innovative technology. Here are some key points to consider before purchasing electroposes:
Technological features: Familiarize yourself with the technological functions of electroposes. Different models may have different sensors, transmission methods, screens and other features. Make sure the features suit your needs and fishing style.
Battery life: Check the battery life of the electropose. You want to make sure the battery lasts long enough to cover your fishing time. Remember to consider spare batteries or a way to charge the battery.
Compatibility: Make sure the electrofloat is compatible with your fishing tackle such as fishing rod and reel. A smooth interaction between electrofloat and equipment is crucial for a successful fishing experience.
Ease of use: Pay attention to user-friendly operation. A well-designed user interface and simple controls make it easy to use the electrofloat on the water.
water resistance: As electrofloat fishing typically takes place outdoors, it is important to ensure the electrofloat is water resistant. It should be able to withstand splashing water and the conditions on the water.
Data transfer: Examine the way the data is transmitted from the electropose to you. This can be done via Bluetooth, WLAN or other methods. Make sure the data transmission is reliable and stable.
Price-performance ratio: Compare different models and brands to find the best value for money. More expensive models may offer more features, but make sure you only select the features you really need.
Area of ​​application and target fish species: Consider your operating area and the species of fish you want to catch. Depending on the body of water and fish behavior, a specific electrofloat might be more appropriate.
By considering these factors, you can ensure you select the right Electrofloat for your needs and get the most from this innovative technology.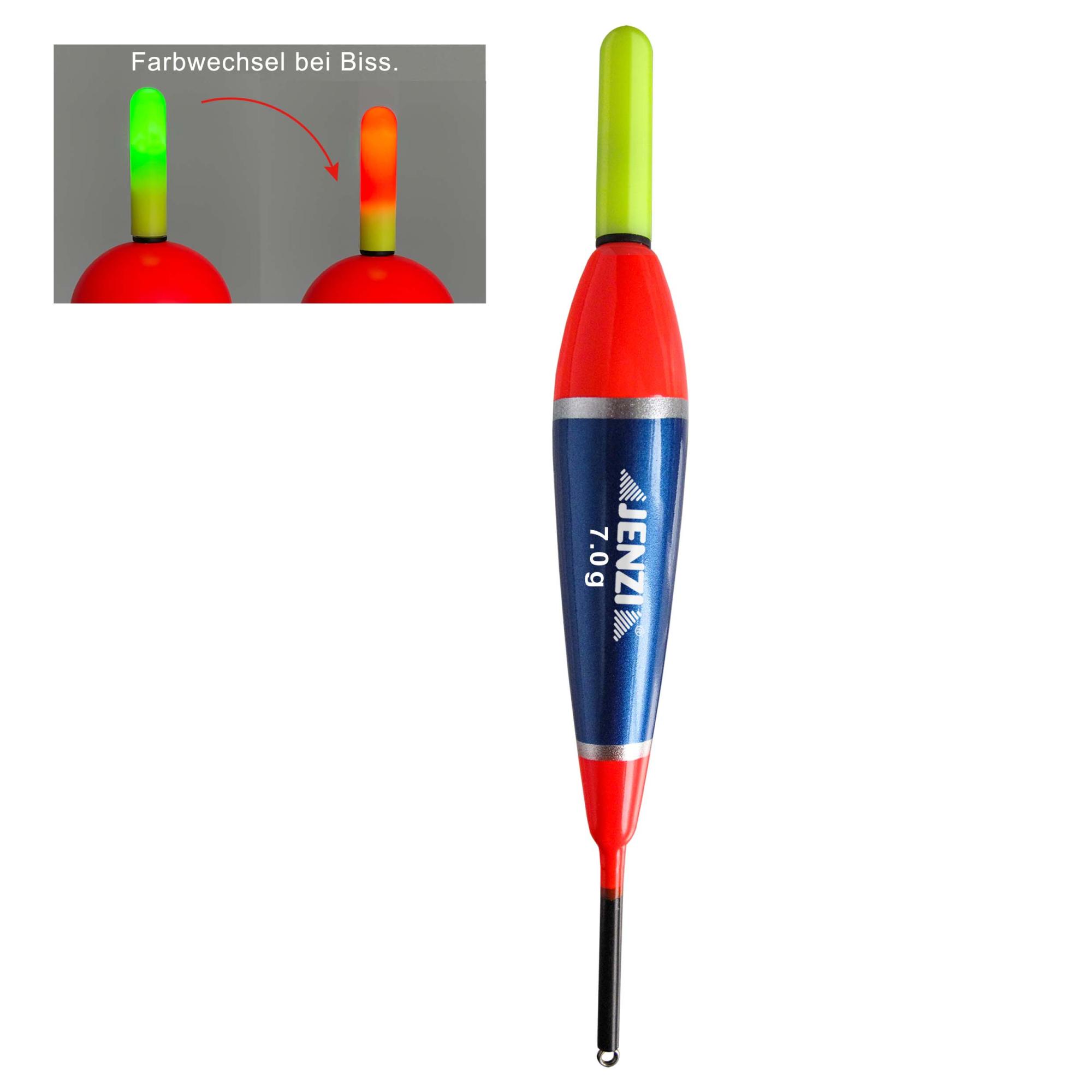 What material are electroposes made of?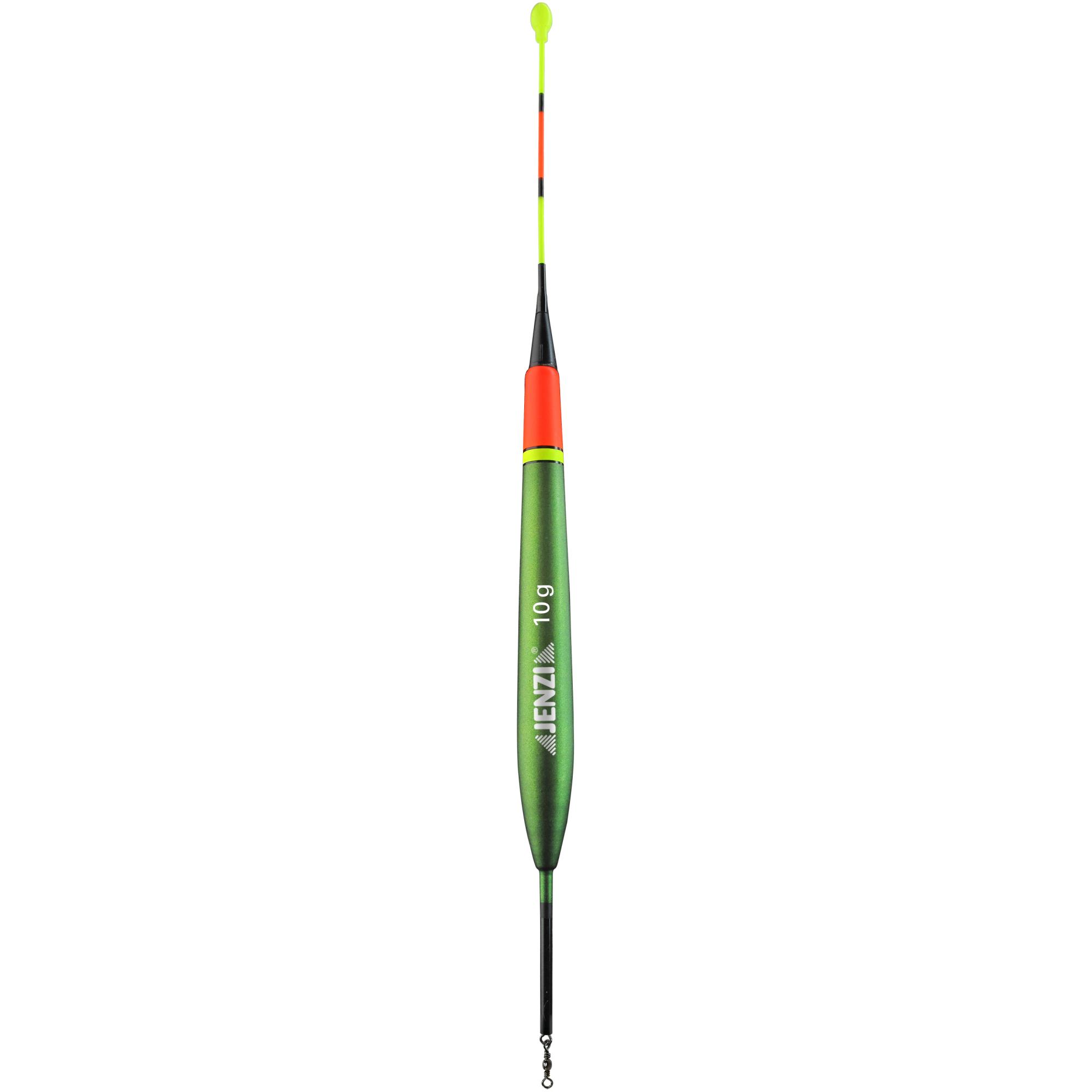 Electrofloats are made from a variety of materials to ensure both functionality and durability. Materials may vary depending on the make, model, and intended use of the Electrofloat. Here are some of the common materials used in the manufacture of electroposes:
plastics: Plastics such as ABS (Acrylonitrile Butadiene Styrene) or PC (Polycarbonate) are commonly used in the construction of electroposes. Plastics are lightweight, durable and offer good water resistance, making them suitable for use in the water.
Metals: Some parts of the electropose, such as brackets or fasteners, may be made of metal such as stainless steel or aluminum. Metals provide strength and stability to keep the electropose safe and stable.
Rubber or Silicone: Soft rubber pieces or silicone inserts can be used to protect and cushion the electropose. They can help protect electronics from water and shock.
Electronic components: The internal electronic components such as sensors, batteries, circuit boards and displays are made from a mixture of materials such as plastic, metal and traces on printed circuit boards.
Gaskets and Covers: Gaskets and covers can be made of rubber or special waterproof materials to protect the electropose from water ingress and ensure the electronics remain protected.
The exact material composition can vary from model to model and often depends on the specific functions, design and requirements of the electropose. When selecting an electrofloat it is important to look for quality materials and workmanship to ensure the electrofloat can withstand the rigors of fishing and the environment.
Buy electro floats cheap online at Fishingsquare.com
At Fishingsquare.com we offer you carefully selected electrofloats from reputable brands, known for their quality and innovation.
Our team of experienced anglers are on hand Monday to Friday from 9am to 00pm to help you choose the right electrofloat and get the most out of it.
Our online store offers user-friendly navigation so you can easily browse our selection and find the perfect electrofloat for your needs.
With electrofloats from Angelplatz.de, immerse yourself in the exciting world of future-oriented angling and experience angling in a completely new dimension.
Experience fishing like never before and take advantage of the latest technology to maximize your chances of success. At Fishingsquare.com you will find the latest and greatest electric floats to enrich your fishing adventures in a fascinating way. Immerse yourself in the world of electrofloats and experience fishing in a new dimension.