Powerbait - the successful trout bait
In our online shop on Angelplatz.de we have put together a large selection of Powerbait trout dough. The extremely popular lure is a specially designed fishing lure that aims to trout to attract and catch.
Convince yourself and order Powerbait trout dough today at low prices here at Fishingsquare.com.
What is Powerbait Trout Dough?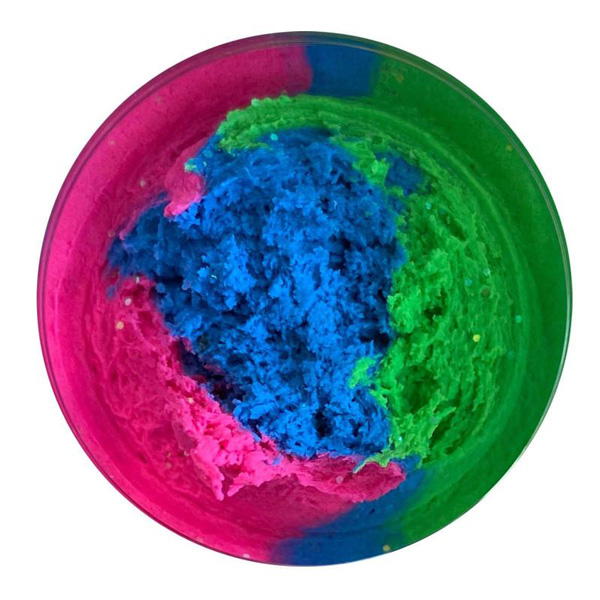 The trout batter is made with a special blend of fragrances, flavors and colorings aimed at appealing to the trout's sense of smell and attracting their attention. The dough often has a soft texture that allows it to be folded hook to shape so that it can be easily used when fishing.
The Powerbait Trout Dough slowly releases flavors and attractants into the water to attract the trout and entice them to bite. There are different variants of the Powerbait trout batter, which are available in different colors and flavors. Choosing the right batter often depends on the conditions of the fishing waters, the preferences of the trout and the angler's personal preferences.
It is important to note that the effectiveness of Powerbait Trout Dough depends on many factors such as water conditions, time of year and trout behavior. It is advisable to check local fishing rules and regulations before using powerbait trout batter to ensure its use is permitted.
How is the dough used?
The first thing to do is to take the hook prepared. Get a fishing hook that's appropriately sized for the trout you're trying to catch. Powerbait trout batter can often be molded around the hook so it is important that the hook is large enough to hold the batter securely. Then the dough is formed: Take a small amount of Powerbait trout dough and form it into a ball or worm around the fishing hook. The dough should stick well to the hook so it doesn't fall off easily.
Now you can cast the bait: throw your fishing rod with the powerbait trout batter into the water where you are fishing. Make sure you get yours fishing rod eject properly for good range and accuracy. After throwing the bait in the water, it is important to be patient. Hold onto your rod and look for signs that a trout has bitten, such as a sudden movement of the rod or a twitch of the rod Fishing line.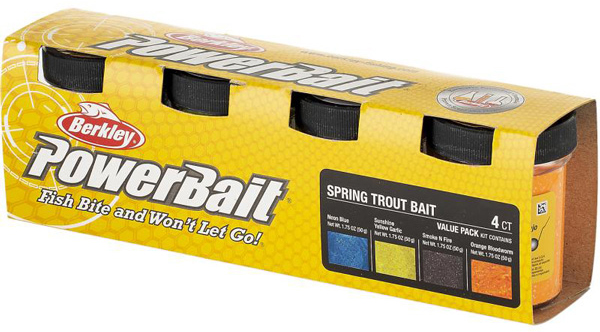 As soon as you notice a trout bite, it's time to set your sights. This means you quickly pull the rod up to set the hook in the trout's mouth. It is important to note that trout fishing techniques and tactics can vary depending on local conditions and preferences. It can be helpful to chat with experienced anglers or consult local fishing guides for specific advice on powerbait trout batter fishing in your area.
What ingredients does the Powerbait trout dough consist of?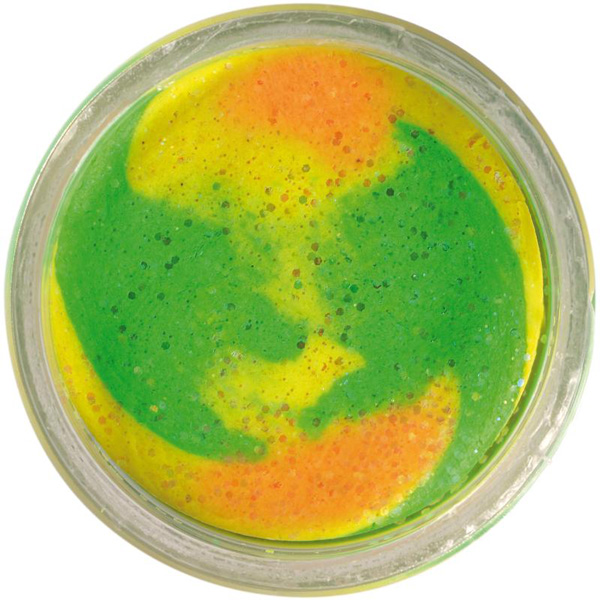 Flour: Flour is a basic ingredient that gives the dough its texture.
flavors: Powerbait trout batter is flavored to appeal to the trout's sense of smell. Common flavors are, for example, garlic, aniseed, cheese or fish.
dyes: The dough is usually colored with dyes to create visual appeal. Popular colors are red, yellow, green or orange.
attractants: In addition to the flavors, special attractants can also be added to the dough to increase its attractiveness to the trout. These attractants are designed to mimic the natural scent of food or prey.
consistency giver: To achieve the soft and sticky consistency of the dough, binders or gelling agents can be used.
It is important to note that the exact recipe of Powerbait Trout Batter is a protected secret of the manufacturer. Each manufacturer can use their own specific ingredients and ratios to create the desired trout bait.
Buy powerbait trout dough cheap online at Fishingsquare.com
Here at Fishingsquare.com we offer you a wide range of Powerbait trout dough for a wide variety of needs. Order today in our tackle shop and let yourself be won over by top prices and excellent quality.
Do you have any questions or concerns about our Powerbait trout dough or other fishing accessories from our online shop? Then feel free to contact us by e-mail or telephone. Our service team is available for you Monday to Friday from 9:00 a.m. to 19:00 p.m.