Rod holders and rod rests for ultimate fishing pleasure
As passionate anglers, we know that a successful fishing session not only depends on bait and technique, but also on the right equipment. That's why we offer you a wide selection of first-class rod holders and rod rests that make fishing easier and make your catch successful.
A good rod holder is essential to securely position and conveniently store your fishing rods. At Angelplatz.de you will find a diverse selection of rod holders that are suitable for different fishing techniques and areas of application. Whether you are fishing on the coast, on the lake or on the boat, we have the right rod holder for you.
Our rod holders are characterized by their stability and reliability. They are made from quality materials that will withstand the rigors of fishing and give you years of enjoyment. With adjustable brackets and secure attachment systems, they offer you the flexibility to optimally position your rods and adapt them to your individual needs.
For a relaxed fishing session it is important that your fishing rods are stored safely and comfortably. Our rod rests provide the perfect support for your rods and prevent unwanted slipping or tipping. You can focus on fishing without worrying about the condition of your expensive rods.
The rod rests in our online shop are made of soft yet durable materials to protect the paint on your rods and prevent damage. At the same time, they offer enough support to securely fix your rods and prevent them from accidentally slipping out.
What is there to consider before buying rod holders and rod rests?
Fishing technique and area of ​​application: Think about which fishing techniques and where you want to use the rod holders and rod rests. There are special models for fishing from the shore, from a boat or from a jetty. Make sure the mounts and supports you choose are appropriate for your preferred style of fishing.
number of rods: Plan how many fishing rods you want to use at once. Some rod holders accommodate multiple rods, while others are more designed for single rods.
Material and quality: Pay attention to the material quality of the rod holders and rod rests. High-quality materials such as stainless steel, aluminum or robust plastics ensure a long service life and good stability.
Adjustability: Check that the rod holders and rests have adjustable elements to customize the orientation and height of the rods. This can be especially important if you're fishing different spots or at different depths of water.
Transport and storage: Consider how easy the rod holders and rod rests are to transport and store. If you often go to different fishing spots, folding or easily disassembled models may be more convenient.
Stability and security: Make sure the rod holders and rod rests have a stable base and will hold your fishing rods securely. This is particularly important to prevent the rods from accidentally tipping over or slipping out.
Compatibility: Check that the rod holders and rod rests are compatible with your fishing rods. Different rod diameters and lengths may require different mounts.
By keeping these aspects in mind, you can ensure that you select the appropriate rod holders and rod rests that will provide you with a comfortable and successful fishing experience.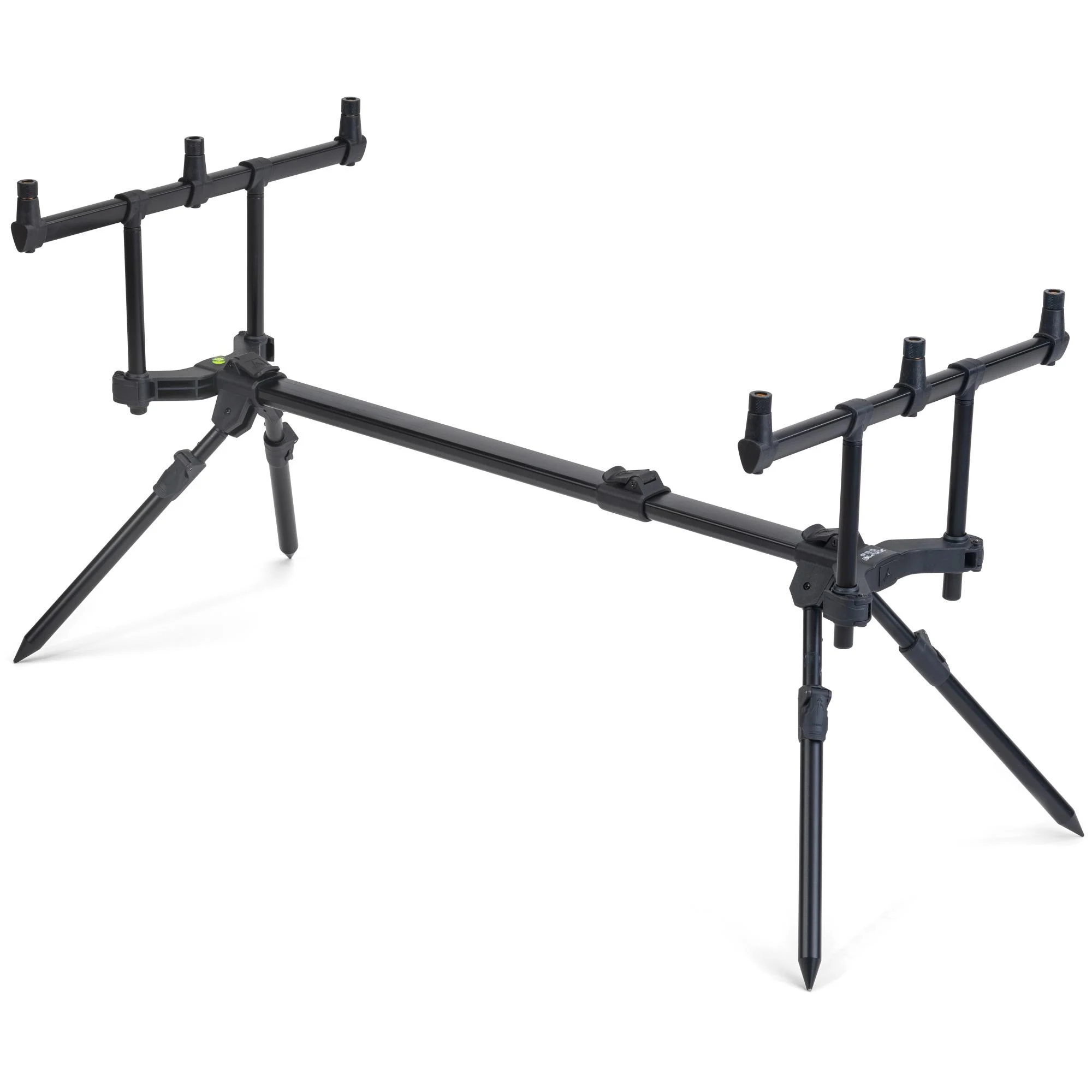 What material are rod holders and rod rests made of?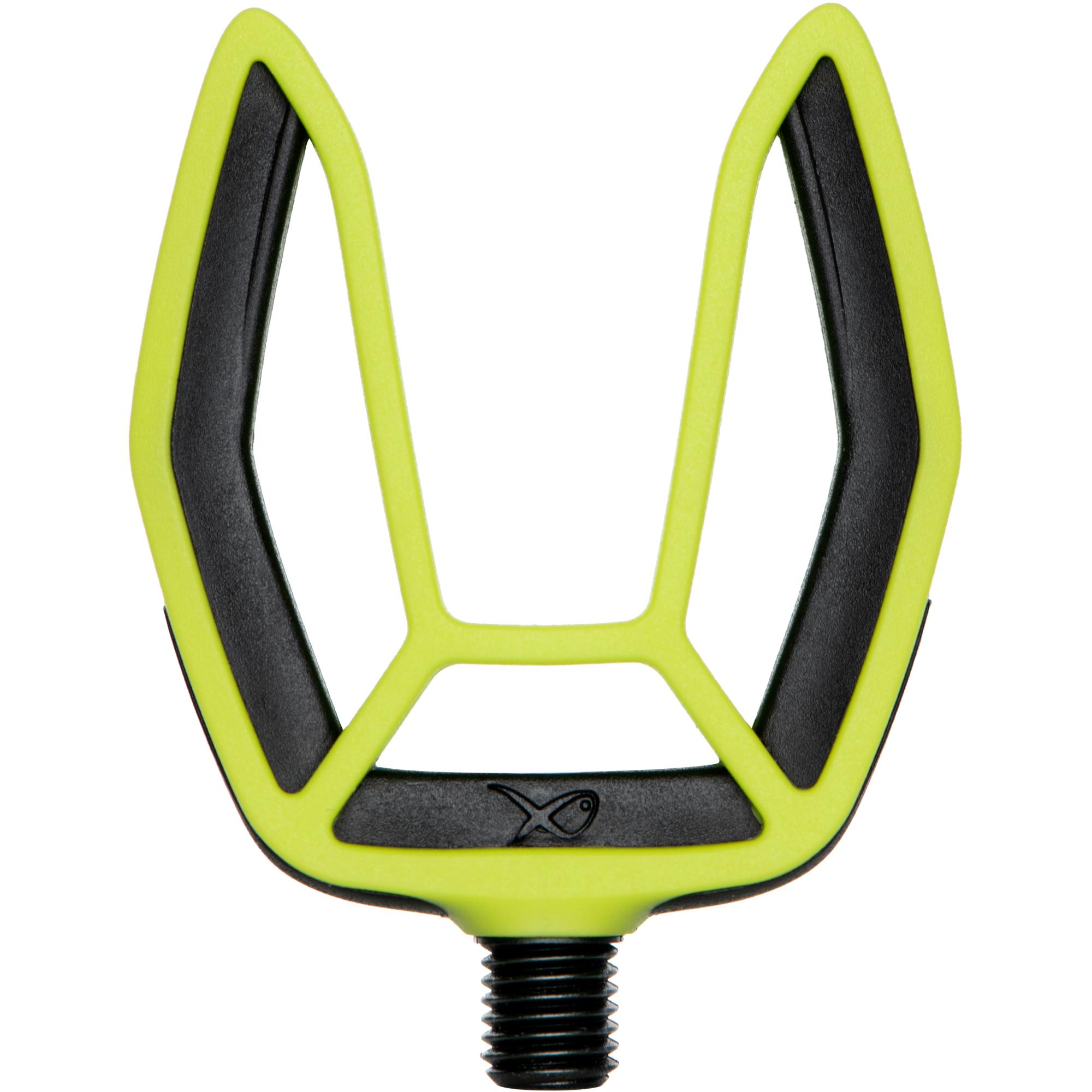 Rod holders and rod rests are usually made of different materials, depending on the manufacturer, model and intended use. The choice of material affects the stability, durability and functionality of the mounts. Here are some of the commonly used materials:
Stainless steel: Stainless steel is known for its rust resistance and durability. Rod holders and rod rests made of stainless steel are usually robust and can withstand the stresses of fishing. They are a popular choice for use in saline environments and coastal areas.
Aluminum: Aluminum is lightweight yet strong, making it a popular material for rod holders and rod rests. It is corrosion resistant and well suited for use in various fishing spots including both freshwater and saltwater.
plastics: High-quality plastics such as polypropylene or nylon are often used for rod holders and rod rests. These materials are lightweight, inexpensive, and still offer reasonable strength. They are often available in many different colors and designs.
Wood: Wood materials can also be used for traditional or decorative rod holders. Wooden mounts add a rustic charm to fishing tackle, but tend to be less weather resistant and may require a little more maintenance.
Glass fiber and carbon fiber: Glass fiber or carbon fiber materials are also used in some high-quality rod holders and rod rests. These offer an excellent combination of lightness and rigidity, which can be beneficial for certain fishing techniques and specialized rods.
It is important to note that the choice of material can also affect the price of the rod holders and rod rests. Stainless steel and high quality carbon fiber mounts are often a bit more expensive but offer longer life and better performance. Plastic mounts tend to be more affordable while still being adequate for many fishing conditions.
Buy rod holders and rod rests cheap online at Fishingsquare.com
Angelplatz.de stands for quality and customer satisfaction. We carefully select our products to offer you only the best for your fishing session. Whether you are a seasoned angler or just starting out, we have the right accessories to enhance your fishing experience.
Our competent team is at your disposal Monday to Friday from 9:00 a.m. to 19:00 p.m. to help you with any questions you may have about our rod holders, rod rests or other products. We look forward to assisting you with your purchase and providing you with the best possible fishing experience.
Convince yourself of our product selection and order your rod holder or rod rest conveniently online today. Angelplatz.de - your reliable partner for high-quality fishing supplies!