Free running reels - for a successful fishing experience
A free spool reel, also known as a bait runner, is an essential tool for anglers targeting coarse fish and carp. At Fishingsquare.com we know how important it is to choose the right free spool reel to ensure an effective and successful fishing experience. That is why we offer you an extensive selection of high-quality free spool reels that will meet your requirements.
Our range includes free spool reels in various sizes, capacities and designs. From leading manufacturers such as Shimano, Daiwa and Penn, we offer you free spool reels that are designed for durability, performance and reliability. Whether you are a beginner or an experienced angler, you will find the right free spool reel for your needs with us.
A free spool reel is characterized by its special braking system. It features a separate drag setting that allows you to take fish off line without creating resistance. This gives the fish enough leeway to take the bait without raising suspicions. Once you're ready to hook the fish, simply engage the regular front drag and you're ready to fight.
There are a few important factors to consider when choosing a free spool reel. This includes the size and capacity of the reel, which should suit your target fish and fishing technique. The quality of the brake, the smoothness of the freewheel system and the robustness of the construction are other important aspects that should be considered.
What are freewheel reels needed for?
Free spool reels are mainly used when fishing for coarse fish and carp. They serve a specific purpose and offer some advantages to anglers in certain situations. Here are some main reasons why free spool reels are used:
Better Bait Presentation: When fishing for coarse fish, particularly timid species like carp, it is important to give the fish enough leeway to take the bait without suspicion. A free spool reel allows the line to run off freely once a fish picks up the bait. This minimizes resistance and the fish can suck in the bait in peace.
Gentle treatment of the fish: Free spool reels allow the fish to take line for a short time after the bait bite, without the angler actively exerting resistance. This reduces the risk of misses and increases the chance that the fish will take the hook safely. In addition, the free spool reel allows more leeway for the fish to move freely, reducing stress and risk of injury during the fight.
Simple and effective striking: Once a fish has picked up the bait and you're ready to set the hook, simply engage the normal front drag and have full control of the line. By switching on the brake, the hook is set safely and the fight with the fish can begin.
Additional security: A free spool reel provides added security when fishing for big fish that make powerful escapes. The free spool system allows the line to pay out in a controlled manner when the fish suddenly pulls hard. This reduces the risk of line breaks or the hook snapping and increases the chances of successfully landing the fish.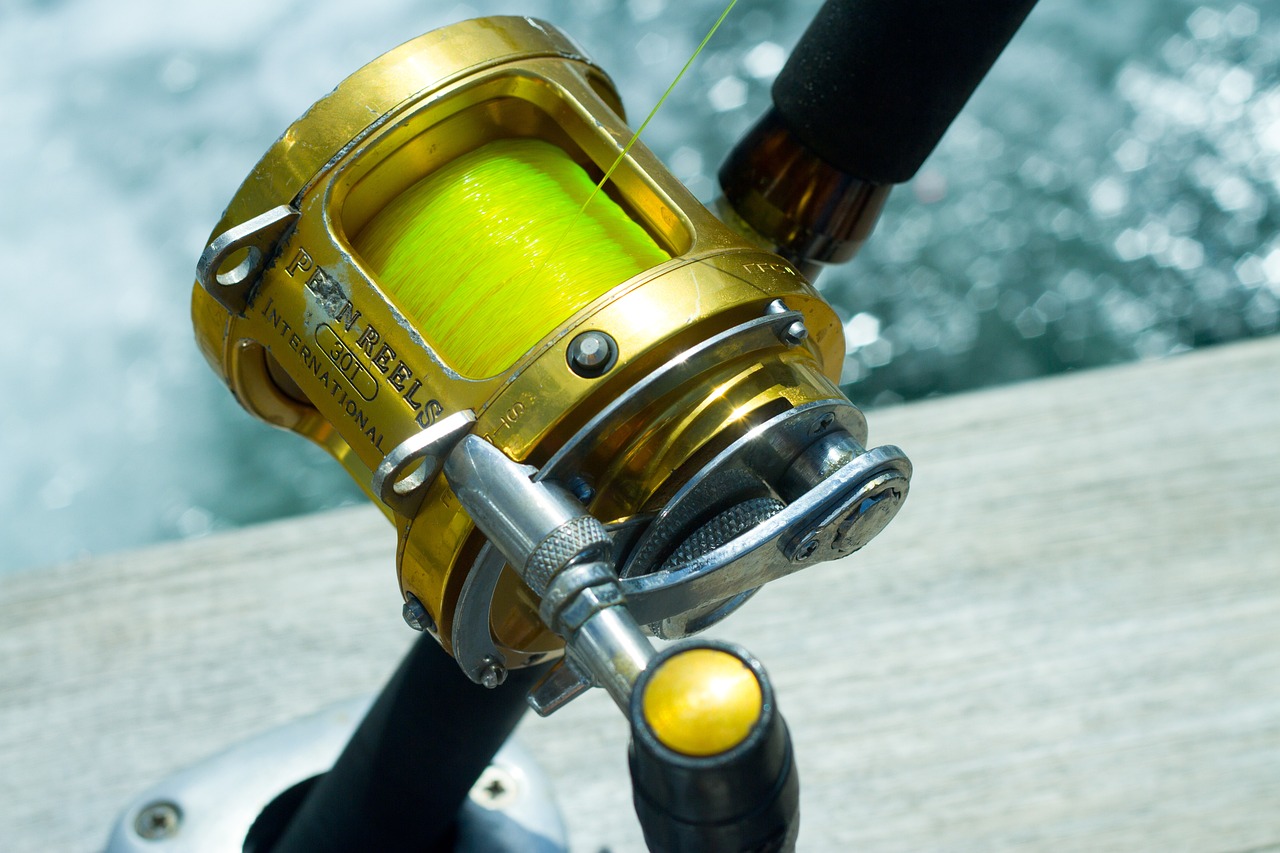 What is there to consider before buying free spool reels?
Size of the roll: The size of the free spool reel depends on the target fish species and the fishing technique. Smaller reels are better for lighter freshwater fishing, while larger reels are for carp fishing or fishing in larger bodies of water. Make sure the reel size fits your fishing rod and target fish species.
Quality of construction: Pay attention to a solid and robust construction of the free spool reel. Check the materials the reel is made of and look for quality components like bearings and gears. Good quality ensures longer durability and reliable performance of the reel.
Freewheel system: Examine the reel's freewheel system. Make sure it's easy to use and works smoothly. The free spool system should allow a smooth transition from free spool to front drag to hook the fish safely.
Braking system: Check the quality of the free spool braking system. It should offer a finely adjustable drag that allows both good control and enough stopping power to fight the fish. A good braking system contributes to the successful landing of the fish.
Ergonomics and comfort: Pay attention to the grip and the overall ergonomics of the reel. A well-designed handle provides a comfortable and comfortable grip while fishing. Also check the weight of the reel to make sure it fits your rod and fishing habits.
Price-performance ratio: Compare different models and brands of free spool reels to get the best value for money. More expensive reels often feature more advanced technology and materials, but there are also more affordable options that can offer good performance.
By considering these factors and evaluating your unique fishing needs, you can find the right free spool reel that will meet your needs and provide you with an enjoyable and successful fishing experience.
Which manufacturers of free spool reels are there?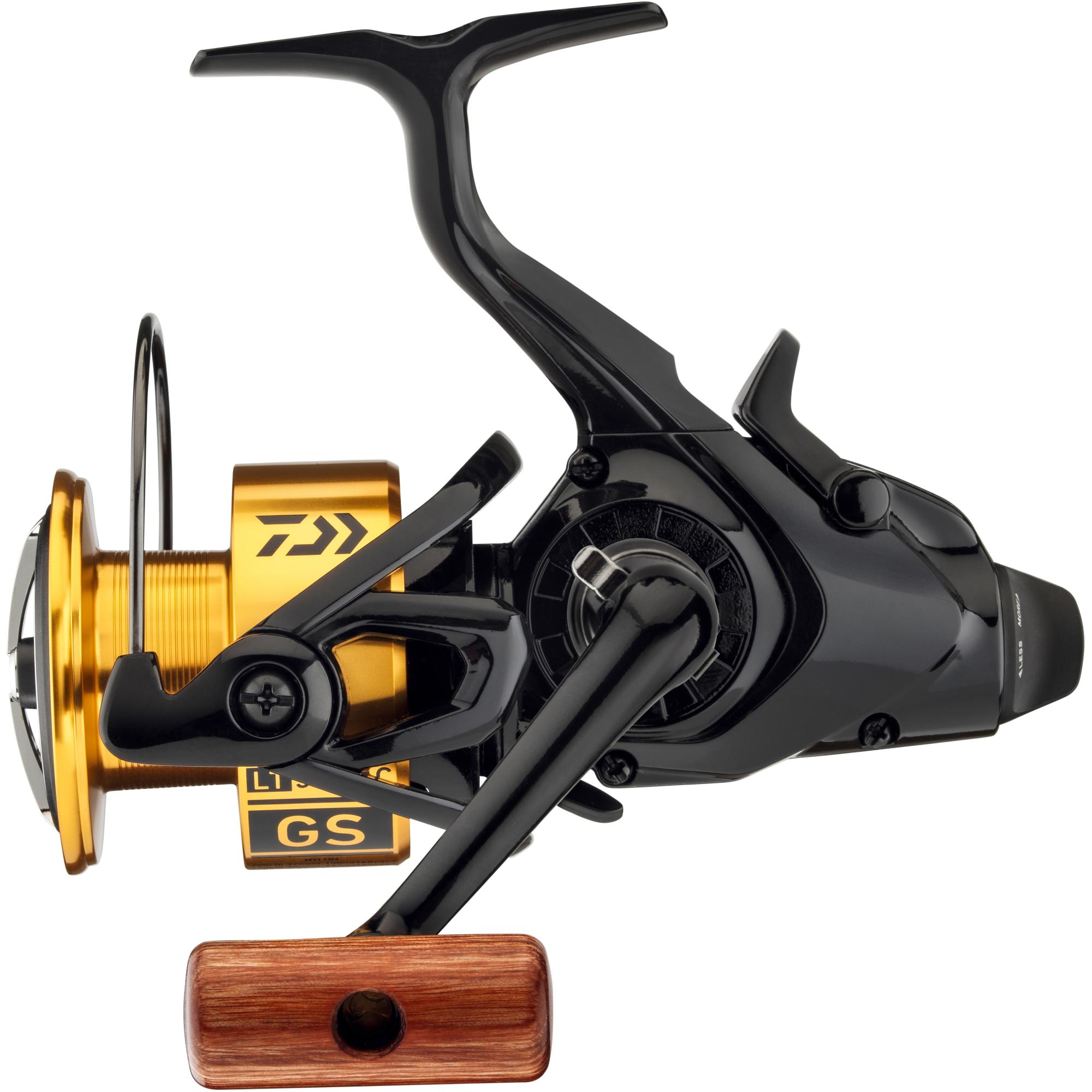 Shimano is one of the best-known manufacturers of fishing tackle and offers a wide range of free spool reels for different fishing techniques and target fish species. They are known for their high quality reels with precise engineering and durability.
Daiwa is a reputable fishing tackle manufacturer and offers a variety of free spool reels to suit different fishing applications. They are known for their technologically advanced reels with a smooth freewheel system.
Penn is a renowned fishing tackle brand and manufactures quality free spool reels. Their reels are known for their sturdiness, reliability and durability, especially when fishing for larger fish species.
Read is another well-known free spool reel manufacturer that is known for its high quality and affordable prices. They offer a wide range of reels for different fishing applications and budgets.
Abu Garcia is a respected brand in fishing tackle and also manufactures free spool reels. Their reels are characterized by their precision and durability and are popular with anglers all over the world.
Mitchell is a well known fishing tackle brand offering a range of free spool reels to suit different fishing styles and conditions. Their roles stand for quality and reliability.
This is just a selection of the leading free spool reel manufacturers on the market. There are also many other reputable brands and specialist manufacturers that offer quality free spool reels. When choosing a free spool reel, it is advisable to research different manufacturers and their products to make the best choice for your specific needs.
Buy cheap free spool reels online at Fishingsquare.com
In our online shop we offer you a large selection of free spool reels for a wide variety of needs. Our experienced team will be happy to assist you and advise you Monday to Friday from 09:00 a.m. to 19:00 p.m. on choosing the right free spool reel. We take the time to understand your individual needs and offer you the best possible solution. Our goal is to provide you with quality free spool reels that bring you a premium fishing experience.
Trust Angelplatz.de when it comes to high-quality free spool reels and fishing accessories. Discover our products online and order from the comfort of your own home. We guarantee you fast delivery and first-class customer service.
Make your next fishing trips even more exciting and successful - with the free spool reels from Angelplatz.de!