Wobbler - Predator fishing made easy!
In our online shop at Angelplatz.de you can order a large number of wobblers of excellent quality. Whether you are looking for surface wobblers or submersible wobblers. At Angelplatz.de there is something for every need and everyone Predatory fish the right wobbler.
What are wobblers and what are they needed for?
Wobblers are artificial lures that have the shape of a fish or other prey and are used for fishing for predatory fish such as pike, zander or perch. Thanks to the metal blades and shovels, the wobbler is able to attract predatory fish and tempt them to bite through movements and vibrations in the water. Depending on the purpose for which the artificial bait is used, there are wobblers with different swimming and diving depths: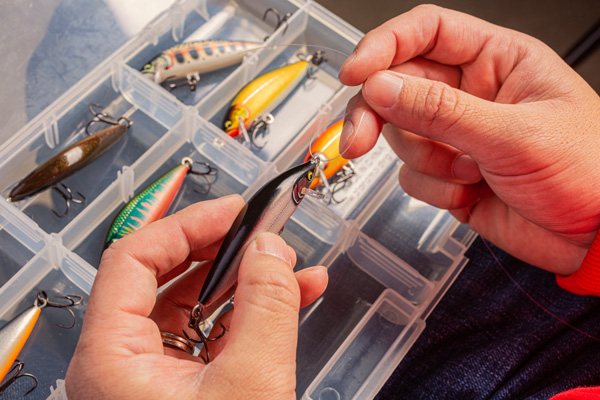 Floating wobblers, swim just below the surface of the water and are usually used for fishing for perch, zander and trout.
Diving wobblers, reach certain depths and are designed to stay there. They are ideal for fishing depth and structure changes.
surface wobbler, swim on the surface of the water where they create powerful surface actions to attract predators such as pike, trout or bass.
Floating wobblers, stay at a certain depth and so can catch fish at different depths.
Sinking wobbler, sink quickly to the bottom and stay there. Usually they are used for deep sea fishing or deep structure fishing.
What material is a wobbler made of?
Wobblers are usually made of plastic. Some wobblers are also made out of wood or metal, especially when it comes to achieving a specific action or swimming style. The plastic material used is often very strong and sturdy to withstand the rigors of fishing. It is also capable of bearing a variety of colors and patterns to make the lure more realistic and increase its attractiveness to predatory fish. The metal blades or paddles attached to many wobblers are often made of stainless steel or brass to prevent corrosion from salt or fresh water and to increase the durability of the wobbler.
How big is a wobbler?
The size of wobblers varies depending on the type and manufacturer. They can range from around 2 to 30 centimeters or even larger. The size often depends on what species of fish you are targeting and what type of prey is found in the body of water. Larger lures can target predatory fish such as pike or catfish, while smaller lures are more suitable for perch or trout.
It is important to match the size of the lure to the size of the natural prey that the species of fish you are trying to target is chasing. For example, when fishing for large predatory fish, you should use larger plugs, while smaller plugs can be used to target smaller predators more accurately.
Therefore, before purchasing a plug, you should research the species of fish, the size and weight of the lure, as well as the swimming behavior and depth at which it fishes to ensure it is suitable for your fishing technique and target fish species.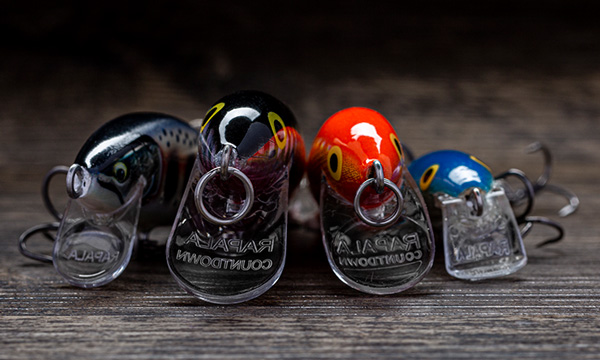 What do I have to consider when caring for the wobbler?
To ensure that your wobbler lasts a long time, you should follow a few important care instructions:
Clean the wobbler after each use. Carefully remove any debris, dirt or plant debris from the surface of the bait to prevent corrosion and damage.
Remove the hooks from your lure before storing it. This will prevent the hooks from snagging and damaging other lures or storage equipment.
Store your wobblers in a cool and dry place to avoid damage from moisture or sun exposure. It is also important to keep them separate from other baits to avoid damage.
Check the hooks regularly for damage or rust and replace if necessary. Only use high quality hooks to ensure they are safe and reliable.
Check the cord and knots regularly to make sure they are secure and stable. Replace the cord and knots as needed.
Which manufacturers of wobblers are there?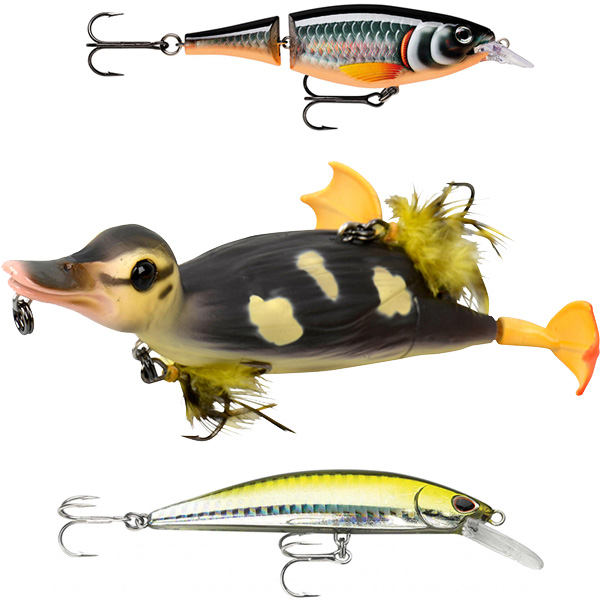 Rapala: Rapala is a Finnish company responsible for their high-quality wobbler is known. Rapala's lures are very popular worldwide and have a wide range of uses.
Storm: Storm is an American manufacturer of fishing tackle and wobblers. The Storm wobblers are known for their durability and quality.
meps: Mepps is a French company that mainly produces spinners, but also offers a wide range of plugs. Mepps is known for its innovative designs and high quality baits.
Yo Zuri: Yo-Zuri is a Japanese manufacturer of fishing tackle and wobblers. Yo-Zuri wobblers are known for their realistic designs and ability to attract fish.
Savage Gear: Savage Gear is a Danish manufacturer of fishing tackle and wobblers. The Wobblers by Savage Gear are known for their realistic designs and attractive running behavior.
Psalm: Salmo is a Polish manufacturer of fishing tackle and wobblers. The Salmo wobblers are known for their durability and their ability to catch even in difficult conditions.
In our online shop on Angelplatz.de we have provided you with a large number of well-known and high-quality manufacturers. The choice of which manufacturer to go with depends on your personal preferences and needs. However, it is important to always pay attention to the quality and durability of the bait to ensure you get a reliable and effective fishing tackle.
Buy cheap wobblers online at Fishingsquare.com
Here at Fishingsquare.com we offer you a wide range of wobblers for a wide variety of needs. Order today in our tackle shop and let yourself be won over by top prices and excellent quality.
Do you have any questions or concerns about our wobblers or other fishing accessories from our online shop? Then feel free to contact us by e-mail or telephone. Our service team is available for you Monday to Friday from 9:00 a.m. to 19:00 p.m.