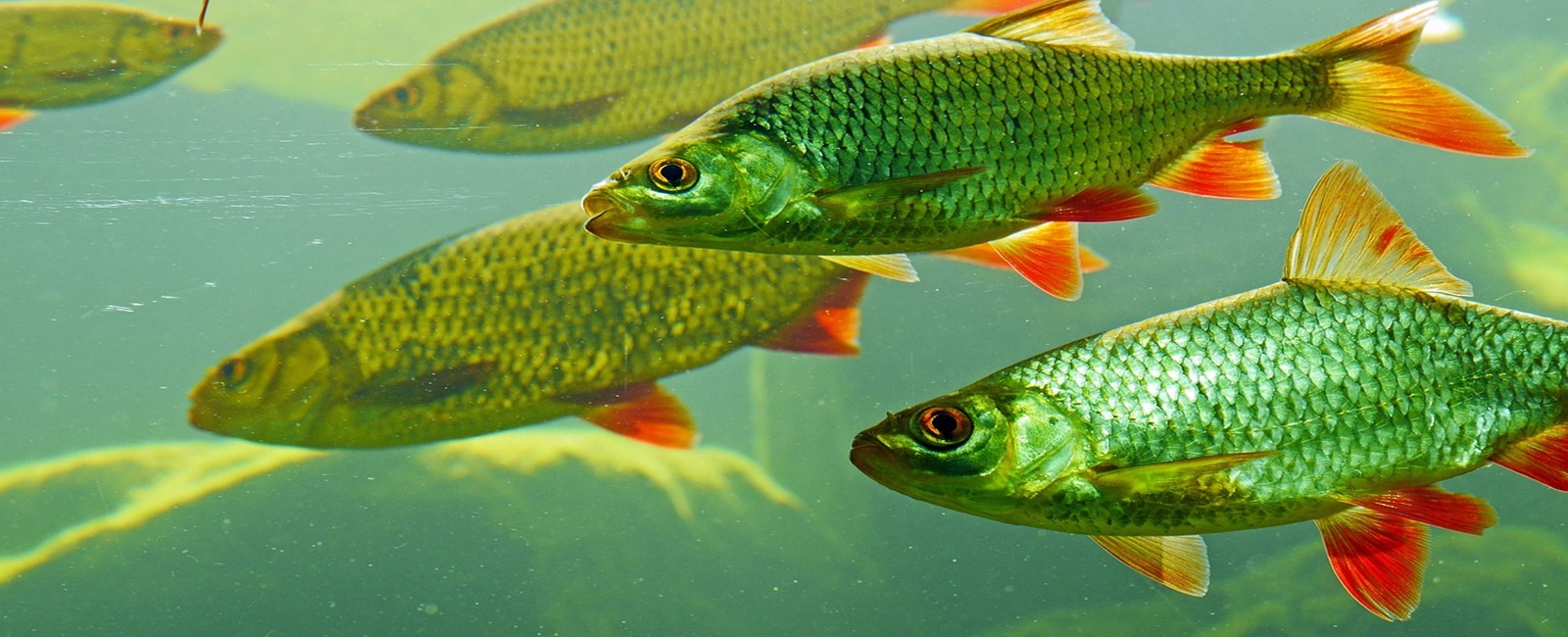 Successful pole fishing with poles from Angelplatz.de
If you are looking for the perfect tool to master the art of pole fishing, then Fishingsquare.com is the place for you.
The poles in our tackle shop are specially designed to give you the ultimate fishing experience. They combine precision, lightness and strength to help you hone your fishing technique and improve your catches. Whether you are a seasoned pole angler or just starting out in this fascinating method of fishing, our poles will exceed your expectations.
We offer a diverse selection of poles in different lengths, actions and materials. From carbon to fiberglass, we have the right pole to suit your needs and preferences. Each pole is carefully engineered to ensure the right balance of sensitivity and strength to help you achieve precise and powerful casts.
Our poles are equipped with high-quality handles that ensure optimal grip and comfort. This allows you effortless handling and fatigue-free use over longer fishing periods. In addition, our poles are lightweight and well balanced, making them comfortable to handle and easy to transport.
We understand that every angler has different requirements. That's why we offer poles in different price ranges, so you can find the perfect rod to suit your budget without compromising on quality. We take great care in selecting top quality brands and work with reputable manufacturers to offer you the best poles on the market.
What are poles and what are they used for?
Poles are special fishing rods designed for pole fishing. Pole fishing is a method of fishing that uses a longer, flexible rod to target peaceful species such as bream, roach or tench with a fine line and a light float.
Poles tend to be longer than other fishing rods and have a very flexible tip. They are often made of high quality materials such as carbon or fiberglass to ensure an optimal balance of sensitivity, flexibility and strength.
The main use of pole rods is to hold the float or float weight over the end of the rod while the angler lightly tensions the line and waits for fish to take the bait. The flexible tip of the pole allows the angler to spot the slightest movement or bite of the fish and react appropriately.
Pole rods are typically used for fishing in still waters such as lakes, ponds or canals where peaceful fish species live. They are particularly well suited to waters with a calm surface as they allow the angler to present the float with precision and control.
Pole fishing requires a calm and focused approach, requiring the angler to be patient and alert to spot the subtle signs of a bite. Poles provide the sensitivity and control needed to successfully use this technique.
Although pole fishing is often associated with peaceful fish species, poles can also be used for other fishing methods that require precise control of the float or bait.
We offer a selection of quality pole rods in our online shop to ensure you find the right tool for your pole fishing adventures.
How do poles differ from each other?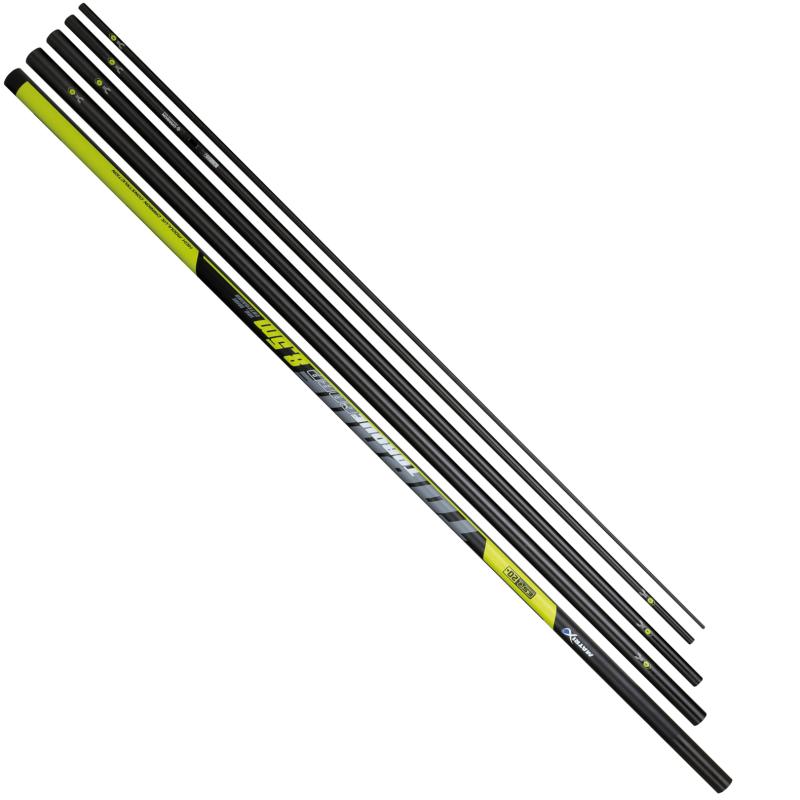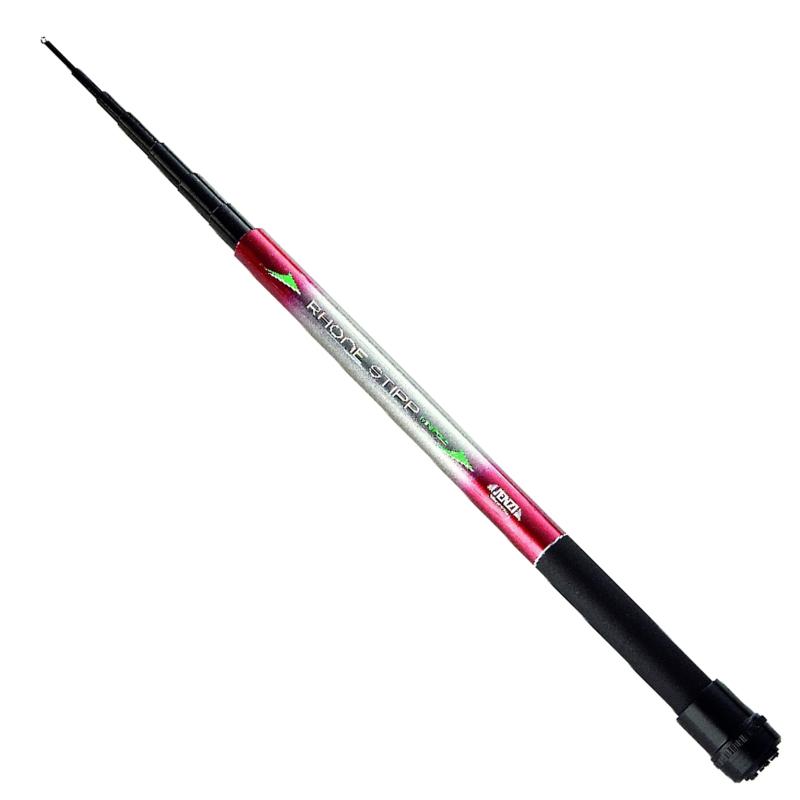 Length: Poles come in a variety of lengths, typically between 4 and 16 metres. The length of the tail affects the reach and presentation of the pose. Shorter rods work well for fishing in tighter waters, while longer rods are used for fishing in larger waters or for longer range when needed.
Equipment: Poles are made from different materials such as carbon, fiberglass or a combination of both. Carbon rods tend to be lighter, more sensitive and offer better resilience, while fiberglass models can be sturdier and less expensive.
Action: The action of a pole describes the bending curve of the rod under load. There are different actions, from parabolic (flexing evenly throughout the length) to progressive (with a more pronounced bend towards the tip of the rod). The choice of action depends on the preferred fishing technique and the fish species being targeted.
transport length: Poles can be disassembled into different parts for easy transport. Shipping length is how short the rod is when disassembled. A shorter shipping length makes the rod easier to transport and store, while a longer shipping length may offer less comfort but is not a compromise in terms of action and performance.
Weight: The weight of the pole can vary depending on the material, length and construction. Lighter rods offer more comfortable and fatigue-free use over longer periods of time, while heavier rods may be more stable and resistant to strong winds or larger fish.
Additional functions: Some poles are equipped with additional features, such as an elastic insert (Elastic Rating) or a special handle design for more comfort and grip during the fishing experience.
It is important to select a pole that suits your individual needs and fishing preferences. Consider the type of water, the target species, your fishing technique and your budget. In our online shop we offer a range of quality poles with different features to ensure you find the right rod for your pole fishing experience.
Which pole manufacturers are there?
There are a number of well-known manufacturers that offer high-quality poles for anglers. Here are some well-known manufacturers of poles:
Daiwa is a well respected brand in the fishing industry and offers a wide range of poles. Their rods are characterized by quality, precision and performance.
Shimano is a leading manufacturer of fishing tackle and also offer a range of quality poles. Their rods are known for their durability, functionality and technological innovations.
Preston Innovations is a renowned match angling brand offering a variety of poles for competitive anglers. Their rods are valued for their precision, sensitivity and reliability.
Garbolino is a manufacturer specializing in pole rods. Their rods are characterized by high-quality materials, precise workmanship and excellent value for money.
MAP Fishing is another well-known fishing tackle manufacturer that also stocks pole rods. Their rods are known for their performance, durability and ease of use.
Browning is a reputable brand of fishing tackle and also offer a range of poles. Their rods are characterized by quality, innovation and functionality.
There are of course many other pole manufacturers. When choosing a pole, it's a good idea to consider the product reviews, experiences of other anglers and individual requirements. In our online shop we carry poles from various well-known manufacturers to ensure that you can find the right rod for your pole fishing experience.
Buy pole rods cheap online at Fishingsquare.com
Whether you're fishing for coarse fish such as bream, roach or tench, our poles will help you achieve your goals. Count on their reliability, responsiveness and precision to make your fishing adventures unforgettable.
Order your pole rod today at Angelplatz.de and immerse yourself in the fascinating world of pole fishing. We're happy to answer any questions you may have and look forward to helping you choose the perfect pole. Happy fishing and tight lines!