Fishing tents - the perfect companion for a good night's sleep
Discover our high-quality fishing tents for unforgettable adventures on the water! Here at Fishingsquare.com we offer a wide range of tents specially designed for anglers to give you the ultimate comfort and protection during your fishing trips.
Our fishing tents feature premium materials and robust construction that can withstand the harsh conditions of nature. Whether you're spending a weekend at the lake or planning a multi-day fishing trip, our tents are designed to give you cozy and weatherproof accommodation.
With plenty of space and intelligent design, the tents in our online shop offer enough space for you, your fishing gear and your sleeping accommodation. The practical inner compartments allow you to stow your equipment neatly and have it ready to hand at all times. The heavy-duty zippers and reinforced stitching ensure durability and reliability.
Our fishing tents are versatile and can be used on different bodies of water. Whether on the riverbank, at the lake or even on a longer expedition along the coast, our tents offer you a comfortable retreat so that you can fully concentrate on your fishing experience.
In addition, our fishing tents are easy to set up and easy to transport. They fold up compactly and pack into the included carry bag, making it easy to take your tent with you on any fishing adventure.
What is there to consider before buying tents?
Size and capacity: Consider how many people you want the tent to accommodate and how much space you need for your fishing gear. Choose a tent that offers enough space to move around comfortably and store your gear.
Material and quality: Look for quality materials like durable nylon or polyester that are waterproof and windproof. Make sure the tent has heavy duty stitching, reinforced floor panels and quality zippers to ensure durability and reliability.
Assembly and transport: Check how easy the tent is to set up and whether it is easy to transport. Quick-pitch tents with simple assembly systems are particularly useful, especially if you want to change locations frequently.
Weather resistance: A good fishing tent should be wind and waterproof to protect you from the elements. Look for tents with sturdy poles that can withstand high winds and with enough waterproofing to keep you dry in the rain.
Ventilation: Make sure the tent has adequate ventilation to avoid condensation and poor airflow. This is particularly important to ensure a comfortable indoor climate during longer stays.
Additional functions: Consider additional features like internal compartments to store gear, mosquito nets to keep bugs out, or removable groundsheets to keep the tent clean.
Customer reviews and experiences: Read customer reviews and testimonials on the tents you are considering. This can give you a better understanding of the quality, functionality and reliability of the tent.
Price and budget: Set a budget and compare the prices of different options. However, pay attention not only to the price, but also to the quality and features of the tent.
By considering these aspects, you can choose the right fishing tent that best suits your needs and requirements.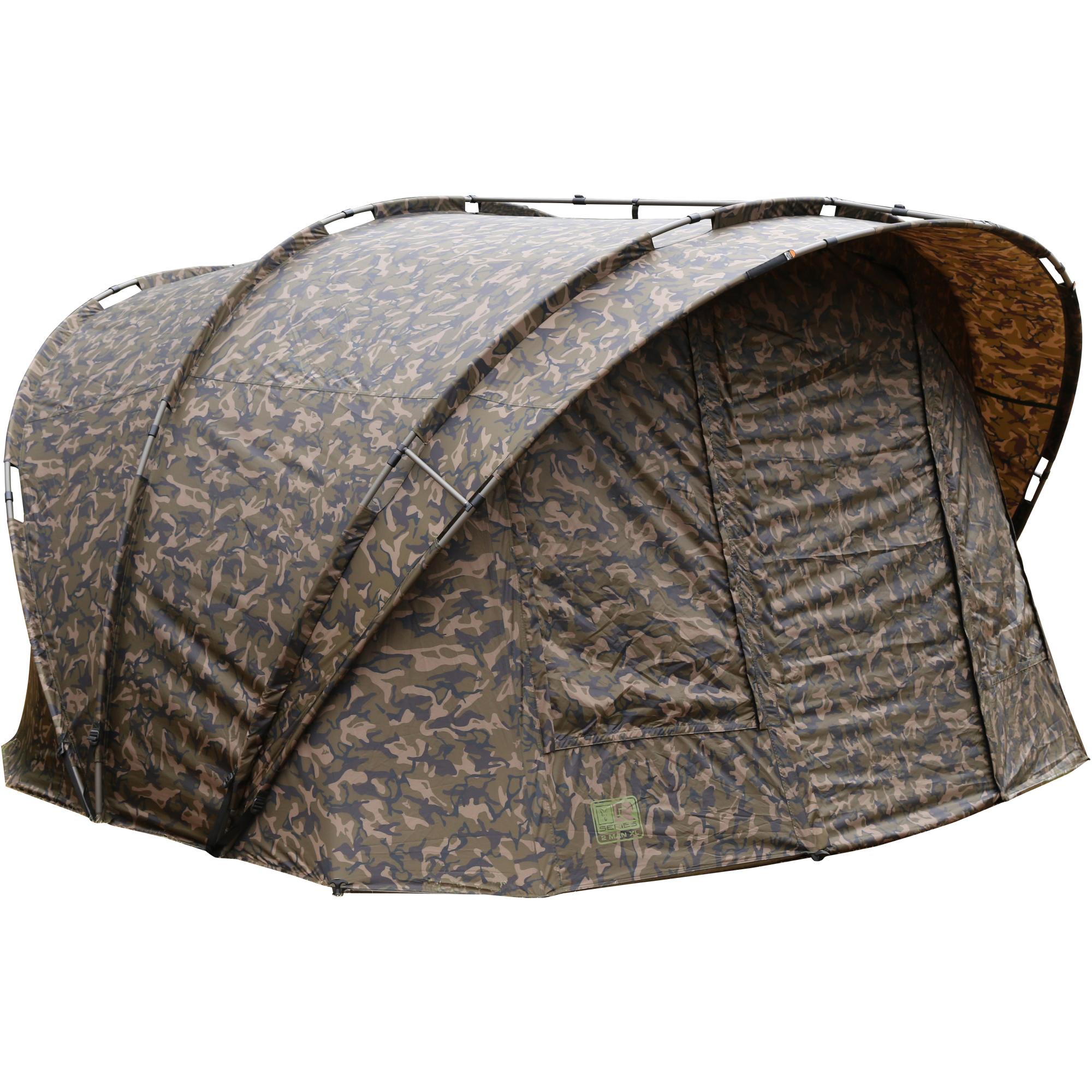 What size categories are there for tents?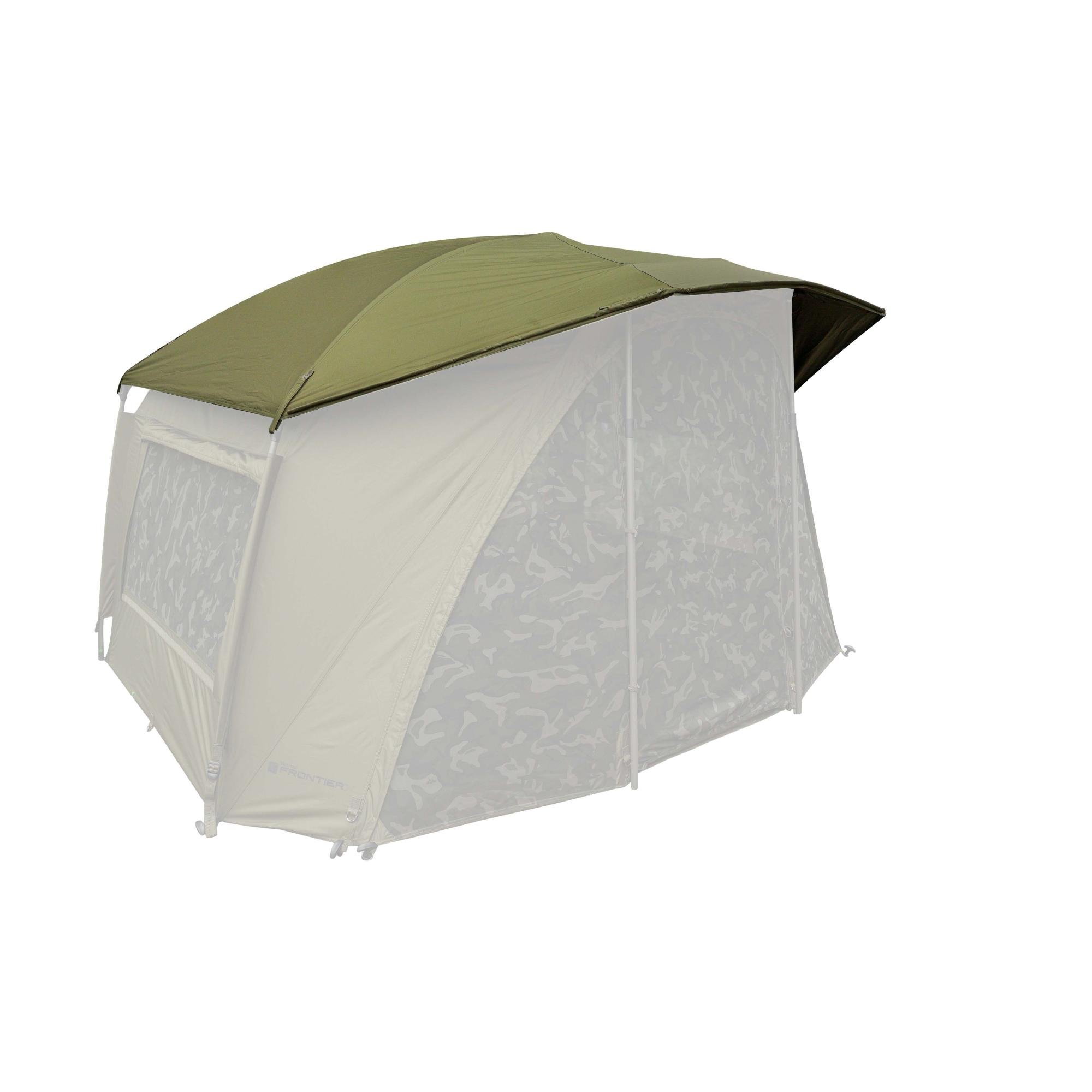 One man tents: These tents are designed for one person with enough space for a single sleeping accommodation and some gear storage.
Two man tents: Sleeping two people, these tents allow for a comfortable night's sleep and some extra gear storage.
Three to four man tents: These tents offer more space for three to four people. They are ideal for fishing groups or family outings as they offer more sleeping and storage space.
Big tents: For larger groups or longer stays there are fishing tents that can accommodate five or more people. These tents often have separate sleeping cabins and common areas to ensure comfort and privacy.
It's important to note that the exact size and capacity of a fishing tent can vary by make and model. It is therefore advisable to check the product description and specifications of the tent in question to ensure that it meets your requirements.
Also keep in mind that the size of the tent depends not only on the number of people, but also on the amount of gear you want to accommodate. For example, if you want to store extra fishing gear, camping gear or personal items in the tent, you should take this into account when choosing the size.
Buy cheap tents online at Fishingsquare.com
Browse through our large selection and discover the variety of our high-quality tents. Our friendly and knowledgeable team are on hand Monday to Friday from 9am to 00pm to help you choose the perfect tent for your individual needs.
So don't wait any longer and equip yourself with a first-class fishing tent from Angelplatz.de today.