Multi rollers – compact and flush
In our online shop at Angelplatz.de you will find robust multiplier reels for a successful fishing experience.
What are multiroles?
Multiplier reels have been specially designed for fishing with heavy baits and cords designed. Also known as multiplier reels or baitcasting reels, the spool stays open during a cast and the rotation of the bait releases the line.
The durable and robust multiplier uses a system of gears and brakes. This allows the line to be controlled and slowed down when the bait is cast.
Multiplier reels are primarily suitable for fishing larger fish such as Tuna or Catfish. Experienced anglers often see an advantage here, as a certain amount of practice and skill is required, since the release of the line must be controlled with the thumb brake during the cast.
How big is a multiroll?
Multi reels are available in different sizes in our fishing shop. If you prefer fishing for bigger fish in heavy saltwater then slightly larger reels in M ​​or L are a better choice as they have more Schnur record, tape.
But also smaller reels for light freshwater fishing, such as fishing from trout or perch, can be found in our online shop. The size specifications of the multipliers usually refer to the size of the spool and are often expressed in numbers or letters. In numbers this would be 100, 200, 300 or 400. In letters you will find the sizes S, M and L.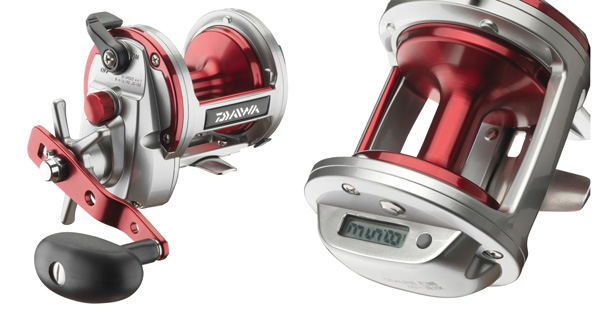 What material is a multiroll made of?
The most common materials that make up a multiplier reel are aluminum and graphite. Aluminum is particularly valued for its durability and resistance to corrosion. It is a very popular material, especially for saltwater fishing, as it does not rust.
Graphite is very suitable for multiplier reels for freshwater fishing because it is a lighter material than aluminium. Like aluminum, graphite also offers some corrosion resistance and durability, but is not quite as strong as aluminum. Combination products that combine the advantages of both materials (aluminium and graphite) are also available.
Browse through our large selection and find exactly the multiplier that suits your needs.
How do I take care of my multi role?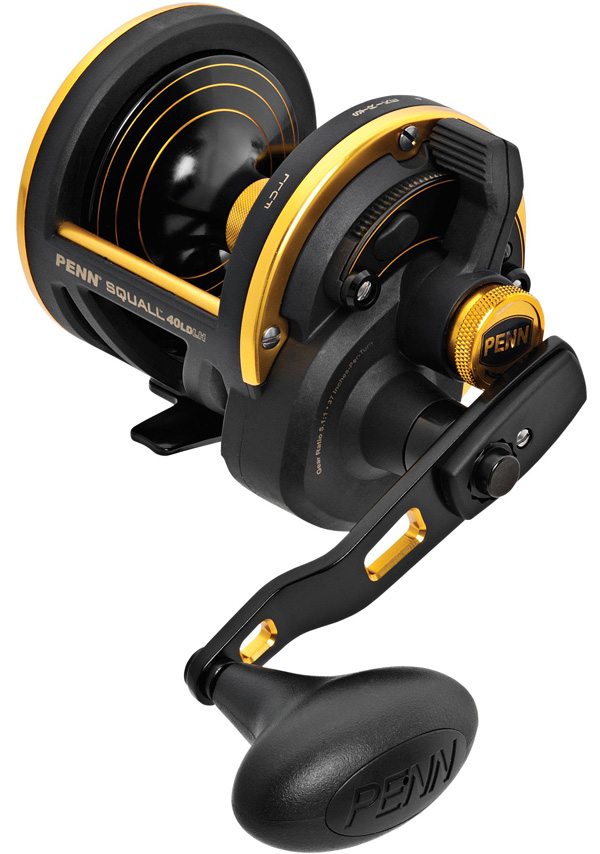 Taking care of your multiplier reel is very important so that you can enjoy good fishing performance for as long as possible. With a few simple maintenance steps, your multiplier reel will stay in good condition:

1. To remove salt and dirt from your multiplier reel as quickly as possible after use, rinse your multiplier reel with fresh water.

2. Allow your multiplier to air dry completely. Only after it is completely dry should you place the roll in a protective bag or box.

3. Periodically lubricate the reel components with a special fishing reel oil to ensure smooth operation.

4. The ball bearing should also be checked regularly. It is best to replace damaged or worn bearings as soon as possible.

5. In order to avoid corrosion, you should store the multi-roller in a dry and cool place. Preferably in a special protective bag or box. This way you can be sure that your roll is protected from dirt and moisture.

6. The line should also be checked regularly for damage or wear. If the cord is damaged, replace it with a new cord.
Which manufacturers of multirolls are there?
In our online shop at Angelplatz.de we offer you a wide range of multiplier reels from many well-known manufacturers. The manufacturers "Pflueger" offer high-quality multiplier reels and other fishing tackle. "Abu García" and "Shimano"
If you are primarily interested in saltwater fishing then you should definitely check with the manufacturers "pen", "Okuma" and "Mitchell". You can also lie with us for freshwater fishing "Okuma" and "Mitchell" just right.
If you have any questions about the various manufacturers, please do not hesitate to contact our service team. We are there for you Monday to Friday from 9:00 a.m. to 19:00 p.m. and will support you quickly and easily.
Buy multiplier reels online at Fishingsquare.com
Here at Fishingsquare.com we offer you a wide range of multiplier reels for a wide variety of needs. You will find smaller reels for light freshwater fishing as well as larger multiplier reels for heavier saltwater fishing - at Angelplatz.de nothing is left to be desired. Order today in our online shop and let us convince you of top prices and excellent quality.
Do you have any questions or concerns about our multiplier reels or other fishing accessories from our online shop? Then feel free to contact us by e-mail or telephone. Our service team is available for you Monday to Friday from 9:00 a.m. to 19:00 p.m.