Pop up boilies - for the best catching results
Discover a world of catchy baits and accessories for your ultimate fishing experience. Today we would like to introduce you to our premium pop up boilies that have the potential to take your catching results to a new level.
What are pop up boilies?
Pop up boilies are special baits that are extremely effective when fishing for carp, tench and other big fish. In contrast to the traditional sinking boilies, pop up boilies remain on the water surface or just hover above it. This floating property gives the lure an enticing presentation that draws the fish's attention and entices them to bite.
Why pop up boilies?
Invisibility: Due to the ability of the pop up boilies to float, they are not so easily recognized as a danger to the fish. This means that even cautious and shy fish can take the bait without being suspicious.
Presentation: The floating property allows for an attractive presentation of the bait over muddy or seaweed bottoms. This greatly improves your chances, even in difficult waters.
Possible combinations: Pop up boilies can be used in combination with sinking boilies or other baits to offer different flavors and colours. This increases the versatility and adaptability of your fishing rig.
Long durability: Our pop up boilies are made with high quality ingredients that keep them buoyant longer and retain their appeal even after hours of fishing.
Proven recipes: We offer a wide range of different flavors and aromas of pop up boilies, carefully formulated to appeal to fish's prey senses and maximize your success on the water.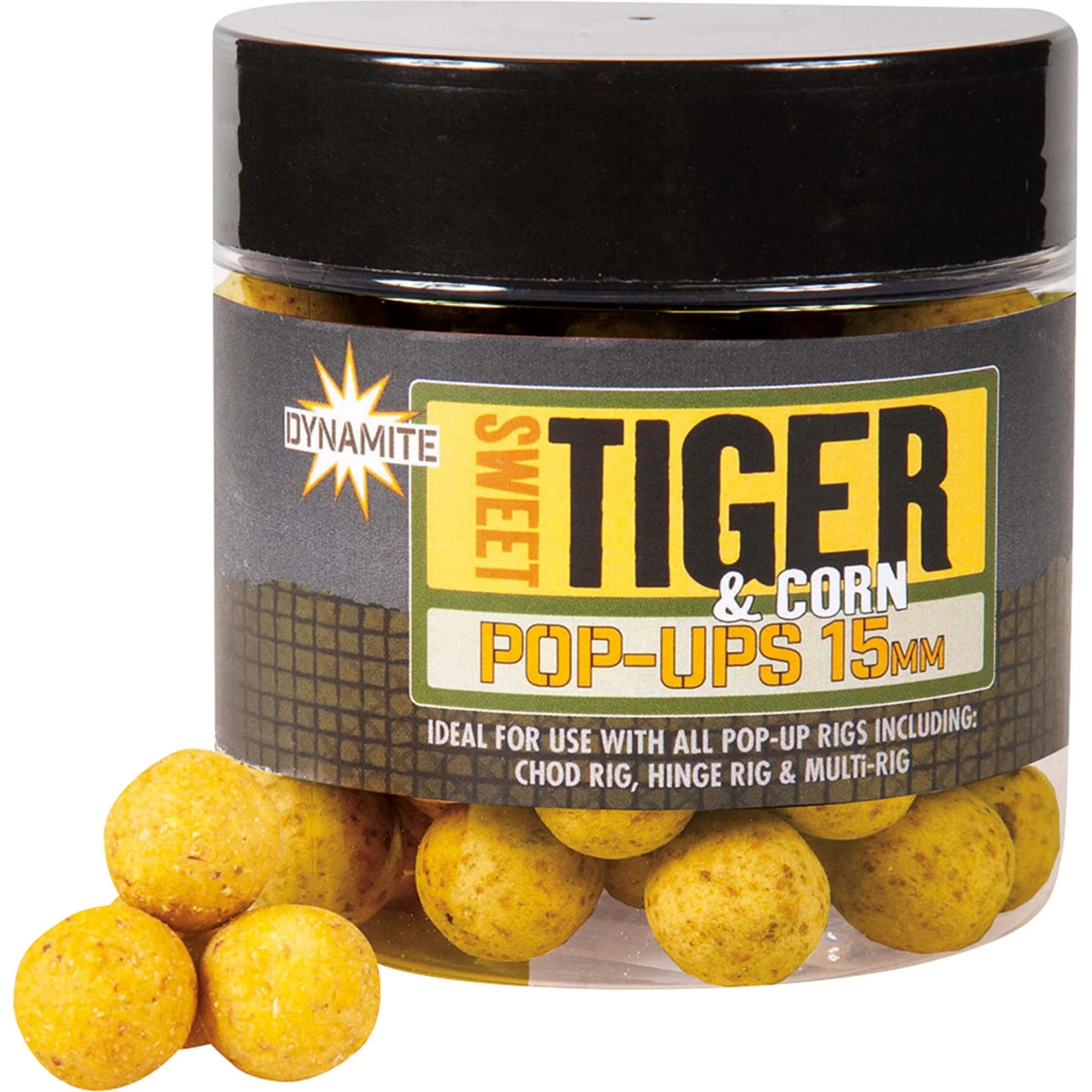 What is there to consider before buying pop up boilies?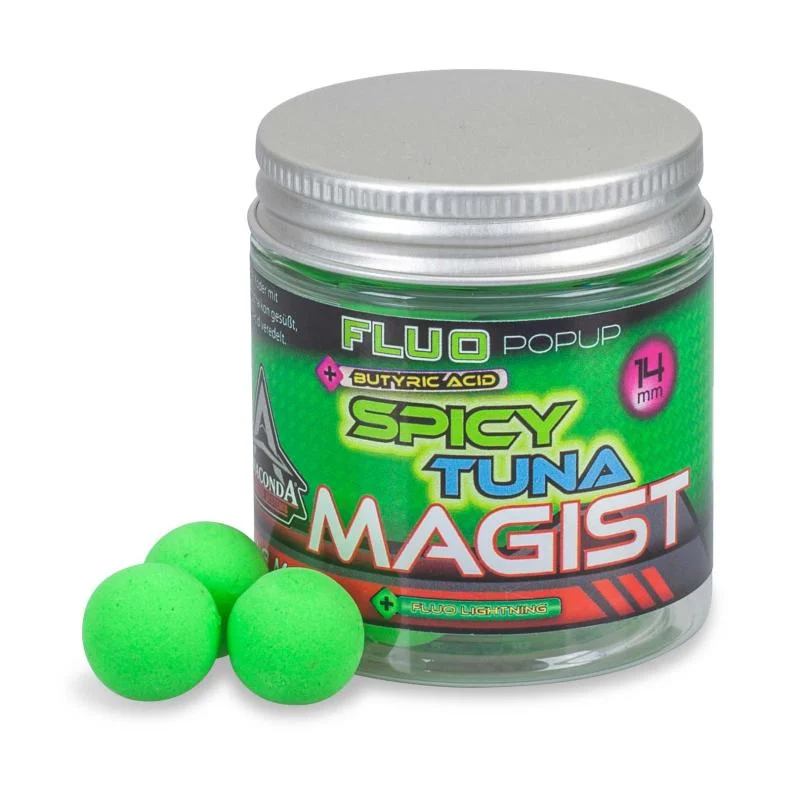 Before purchasing pop up boilies there are a few important points to consider to ensure you are choosing the right baits for your fishing needs. Here are some aspects to consider before buying pop up boilies:
Fish species and body of water: Think about what types of fish you want to specifically target and what waters you will be fishing in. Some pop up boilies are specifically designed for specific fish and water conditions and can prove particularly effective.
Size and Color: Pop up boilies are available in different sizes and colors. Make sure the size of the boilie matches the fish species and hook you intend to use. The choice of color can vary depending on the body of water and the preferences of the fish, so it can make sense to try several colors.
Flavor and aroma: Pop up boilies are available in a variety of flavors and aromas. Choose baits that resemble the fish's natural foods or use known and successful flavors to increase fish attraction.
Swimming behavior: Different pop up boilies have different swimming properties. Some just hover slightly above the bottom, while others float significantly on the surface. Note how the pop up boilies float in water and how long they retain their buoyancy.
Quality and Durability: Invest in quality pop up boilies made with quality ingredients. Good durability and long lasting buoyancy are critical to keeping the lure attractive to fish.
Packaging: Make sure you use good packaging that protects the pop-up boilies from moisture and other environmental influences. Careful storage of baits is important to maintain their potency.
By considering these aspects and making your selection carefully, you can ensure that you choose the right pop up boilies to increase your chances of a successful catch. Remember that trying different baits is often the key to success as fish preferences can vary.
Buy cheap pop-up boilies online at Fishingsquare.com
At Fishingsquare.com we know how important it is to be able to rely on high-quality baits. Therefore, we attach great importance to the selection of our pop up boilies and other products. Our lures are manufactured to strict quality standards and are constantly tested to ensure you get the best performance on the water.
Whether you are an experienced carp angler or just starting out in the fascinating world of carp fishing, our pop up boilies are the perfect addition to your fishing tackle. Discover our diverse selection today and let the effectiveness of our pop-up boilies convince you.
Do you have any questions or need help choosing your bait? Our competent customer service team is available Monday to Friday from 9:00 a.m. to 19:00 p.m. to provide you with advice and assistance. We wish you successful fishing sessions and unforgettable moments on the water! Tight lines and Petri Heil!