Electric motors – to your destination quickly and efficiently
In our online shop at Angelplatz.de we have put together a large selection of electric motors for you. The range includes top manufacturers such as Rhino, Watersnake and Fox for different needs. Browse through our large selection and see for yourself.
What are electric motors?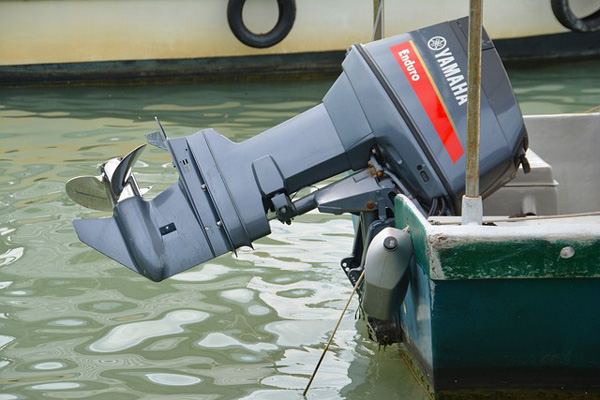 The "electric motor" is attached to the back of a boat. The motors in our tackle shop are powered by electricity, allowing you to quickly and efficiently get to new fishing spots or keep the boat in the desired position. Electric motors are available in a variety of sizes and power ratings to meet the needs of different boat sizes and waters.
With an electric motor, a boat can be maneuvered more easily and precisely. This is important for avoiding obstacles, entering tight waters or keeping the boat in the desired position while fishing. An electric motor also makes it possible to reach higher speeds with a boat. This can be an advantage when reaching fishing spots quickly or when crossing larger bodies of water.
A reliable electric motor can increase safety on the water. It provides a reliable backup option in the event of emergencies or engine problems.
What is there to consider when buying electric motors?
The power of the electric motor should be appropriate for the size and weight of your boat. Make sure the engine has enough thrust to propel the boat efficiently.
Electric motors are more environmentally friendly, quieter and require less maintenance.
Consider the water conditions in which you intend to use the engine. For example, if you drive in salt water, you should choose a motor that is corrosion resistant and specifically designed for use in salt water.
It is wise to do thorough research before purchasing an electric motor, compare different models and seek advice from professionals or boat dealers if necessary to ensure you are getting the right motor for your specific needs. Our competent service team will be happy to advise you and is available for you Monday to Friday from 9:00 a.m. to 19:00 p.m.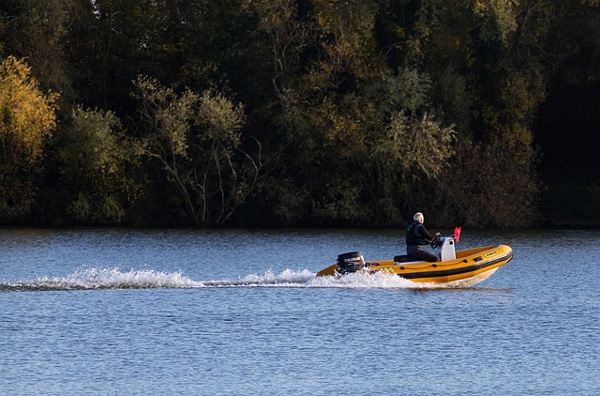 What sizes are electric motors available in?
Electric motors are available in different sizes related to engine power and boat size. Exact sizes may vary by manufacturer and model, but here are some general categories:
small engines: These engines typically have an output of 2 to 10 HP (horsepower). They are well suited for smaller boats, such as inflatable boats, dinghies or small fishing boats.
Midsize Engines: These engines have an output of about 15 to 50 hp and are suitable for medium-sized boats such as console boats, fishing boats or pleasure boats.
large engines: These engines are rated in excess of 50 horsepower and can come in a variety of size ranges, from 50 horsepower to several hundred horsepower. They are used for larger boats such as cabin boats, motor boats or pleasure boats.
It is important to select the correct engine size for your boat to ensure adequate performance and safety. The boat manufacturer or a boat dealer can usually give you recommendations as to what engine size will work best for your specific boat based on boat weight, design, and other factors.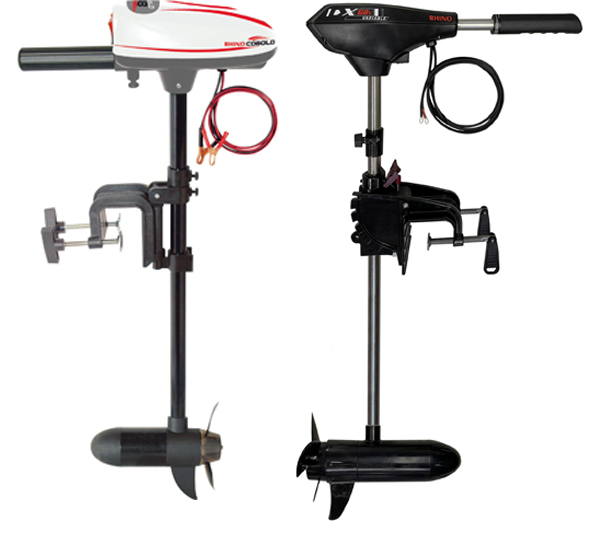 Buy cheap electric motors online at Fishingsquare.com
Here at Fishingsquare.com we offer you a wide range of electric motors for a wide variety of needs. Order today in our tackle shop and let yourself be won over by top prices and excellent quality.
Do you have any questions or concerns about our electric motors or other fishing accessories from our online shop? Then feel free to contact us by e-mail or telephone. Our service team is available for you Monday to Friday from 9:00 a.m. to 19:00 p.m.