Baitcast reels - the underdog of multiplier reels
In our online shop on Angelplatz.de we have a large range of cheap but high-quality baitcasting reels available for you. The baitcast reel is one of the light ones Multi reels and is currently enjoying increasing popularity. A good tackle shop has recognized this trend.
What are baitcast reels?
Baitcast reels differ significantly from the classic ones Front drag reels and Rear drag reels. Spinning is used in combination with a Baitcast rod for pure pleasure, because the devices are convincingly sensitive. Our online shop offers a large selection of baitcast reels that were originally used for competition fishing in the USA. Baitcast reels are normally mounted on The routethat are designed for use with baitcasting reels.
What are baitcast reels used for?
In most cases, the robust baitcast reels are used for fishing with small, live baits, such as worms or fish. But these reels are also ideal for fishing with larger fish, such as pike, zander and other predatory fish. Due to the high gear ratio of the baitcast reels, a faster retrieval speed is possible than with spinning reels. With a well-trained thumb, a baitcast reel can be thrown very accurately. Due to the sensitive technology of the reels, this fishing accessory is more suitable for more experienced anglers and less for occasional anglers or beginners.
How long is a baitcast reel?
Depending on the type of fishing the reel is used for, the length may vary. Since baitcast reels also have to withstand heavier baits, they are often shorter than, for example Spinning reels. The majority of the reels have a length of around 100-200 meters due to the amount of line, but the length can vary between approx. 10-15 cm. That depends on how heavy the baits used are. Here the longer reels are used more for fishing with light baits and the shorter ones for fishing with heavy baits.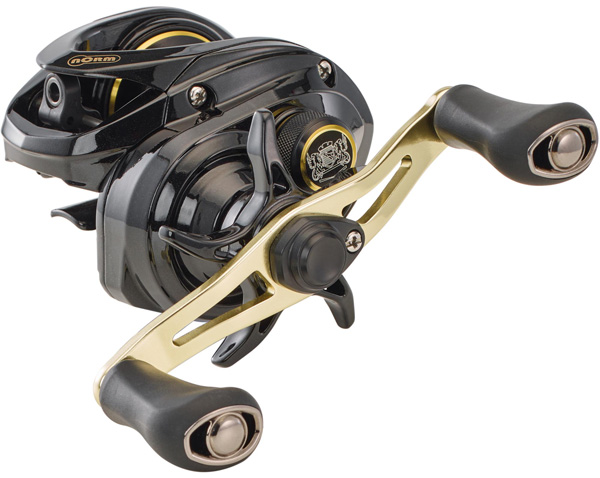 Weight of a baitcast reel
Baitcast reels usually weigh between 150 and 350 grams. However, the weight can vary depending on the manufacturer, size and model.
Brand manufacturer of baitcast reels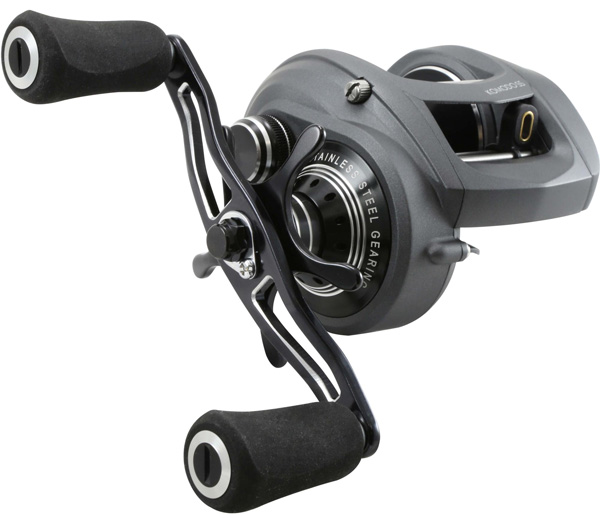 In our online shop on Fishingsquare.com we have a wide range of baitcasting reels from different brands in a very good quality. Brand manufacturers like "Shimano", "Daiwa", "Lew's" and "Okuma" can be found with us as well as "Pflueger" and "Megabass".
Before you make your purchase, think about what needs your baitcast reel should meet. Each brand offers a wide range of baitcasting reels in different materials, sizes and price ranges.
To be really sure whether you have chosen the right manufacturer, it is best to read the product descriptions and reviews carefully or contact our service team. So you too can find the baitcast reel that best suits you and your needs.
Baitcast reels and fishing cheap at Angelplatz.de
In our fishing tackle shop on Angelplatz.de you can buy baitcast reels and Buy baitcast rods online at low prices. Despite the lower version compared to Stationary reels, amazing throwing distances can be achieved with the right technique. Also the contact to bait is extremely sensitive. The strong axis also allows that fishing with jerkbaits to who they are with further Buy fishing equipment inexpensively can.
Order today in our online shop and let us convince you of top prices and excellent quality.
Do you have any questions or concerns about our baitcast reels or other fishing accessories from our online shop? Then feel free to contact us by e-mail or telephone. Our service team is available for you Monday to Friday from 9:00 a.m. to 19:00 p.m.