Carp reels - indispensable for carp anglers
It doesn't matter whether you are an experienced carp angler or just starting out with carp fishing, we at Angelplatz.de have the right reel for you.
A carp reel is an essential tool for any carp angler. It plays a crucial role in casting out the rig, playing powerful carp and reliably retrieving the line. Our carp reels meet these requirements and offer you an incomparable fishing experience.
Our range of carp reels includes different models to suit the needs of different anglers. From free spool reels to baitrunner reels to big pit reels, you will find the right option with us. We offer reels with different line capacities, gear ratios and more features so you can choose the perfect reel for your fishing technique and water conditions.
Our carp reels are packed with quality features that ensure reliable and long-lasting performance. They feature robust housings and precision gears that can withstand even the strongest of carp. The drag system allows for precise adjustment to control carp escapes and prevent line overload.
The line laying on our carp reels is even and without twisting to ensure an optimal casting distance and a good bait presentation. The reels are fitted with a reliable line clip or line clip system to easily repeat the desired cast distance.
Some of our carp reels also offer features such as instant anti-reverse, a heavy-duty handle and ergonomic handles for a comfortable and stable grip. These features increase comfort and effectiveness when fishing for carp.
What are carp reels and what are they used for?
Carp reels are special fishing reels designed for carp fishing. They are used to spool up fishing line and facilitate retrieval and casting while fishing. Carp reels play a crucial role in trekking carp as they pay off and rewind the line while the fish fights.
Here is some important information about carp reels and how to use them:
Layout and function: Carp reels consist of a body, a spool head, a handle and various internal mechanisms. They are fitted with either a front drag or a rear drag to be able to adjust stopping power and control a carp's escape. A braking system with good modulation is particularly important as carp are known for their powerful escapes.
line capacity: Carp reels have a high line capacity, which means they can hold a large amount of fishing line. This is important as carp often make long escapes and it takes a lot of line to give in to them.
Casting distance and precision: Carp reels are designed to provide good casting distance and precision. They feature an even line lay to prevent tangles and twists. Some models also offer special features such as a line clip or line clip system to easily repeat the desired casting distance.
Free run or bait runner function: Many carp reels are equipped with a free spool or bait runner function. This feature allows the resistance of the reel to be adjusted so the carp can take the bait rig without any resistance coming from the reel. Once the angler is ready to play the carp, the free spool can be disengaged and the reel returned to normal operating mode.
Comfort and Stability: Carp reels are often fitted with ergonomic handles to ensure a comfortable and stable grip. This is important as carp are often large and powerful fish that offer a lot of drag.
Carp reels are specially designed for carp fishing and offer the functions and features needed for a successful fishing experience. By using a good quality carp reel the angler can maintain control of the carp during the fight and increase the chances of a successful catch.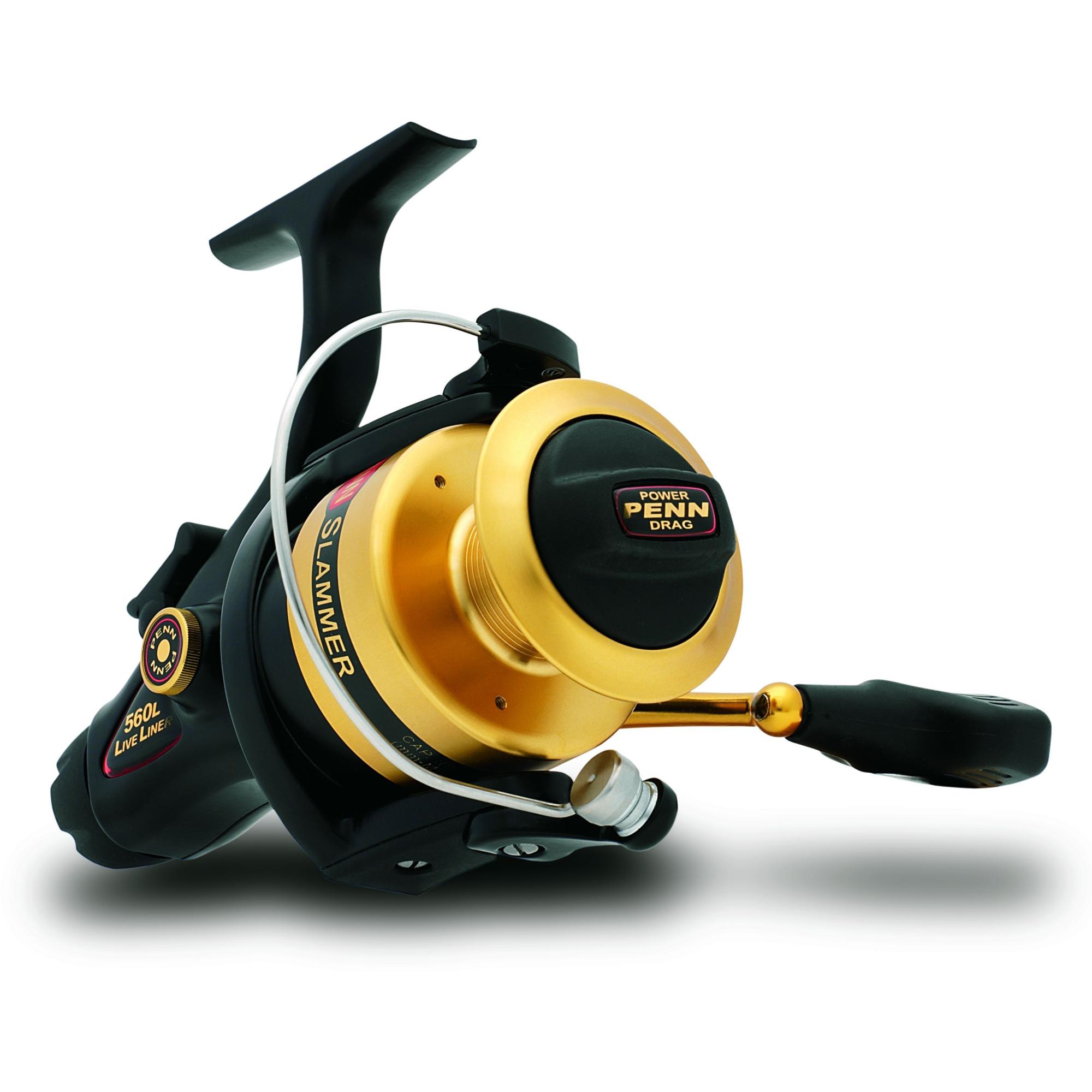 What is there to consider before buying carp reels?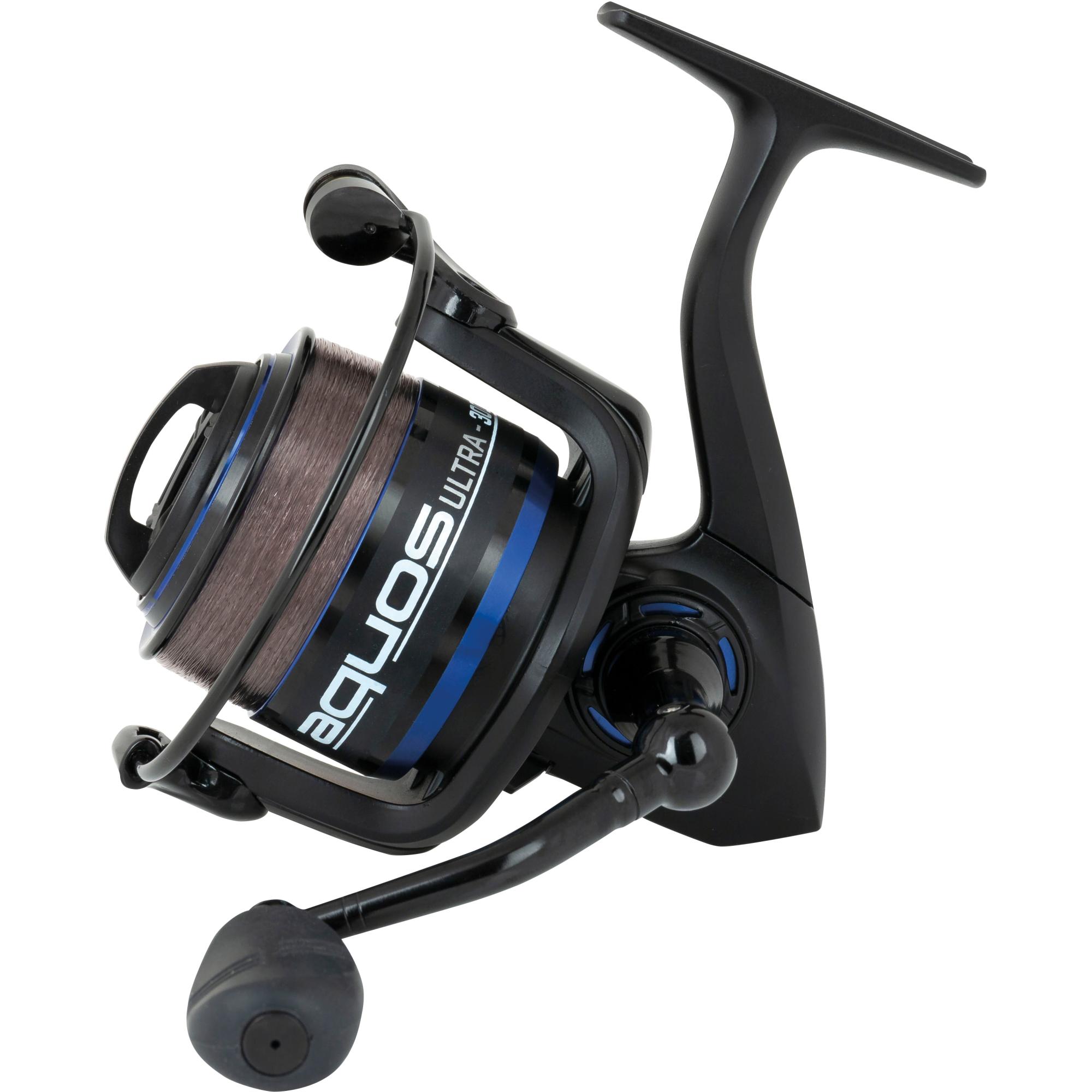 Before you buy a carp reel there are a few important factors to consider in order to find the right reel for your carp fishing needs. Here are some points to consider before buying a carp reel:
Fishing technique and waters: Think about which fishing technique you prefer when fishing for carp and in which water you will mainly fish. Reel choice depends on factors such as casting distance, bait presentation and the size of the carp you are expecting to fish. For example, if you want to cast long distances, you need a reel with a high line capacity and good line lay.
Braking system: The drag system is an important factor in carp reels as it allows control over the carp's escapes. Look for a braking system that is precisely adjustable and provides consistent resistance. This is particularly important to protect the cord from overloading and tearing.
Quality and Durability: Look for quality materials and solid workmanship to ensure the reel is durable and reliable. Carp reels should withstand the rigors of fishing and allow for long-term use. Also check that the roller is corrosion resistant as it often comes into contact with water and moisture.
Translation: The gear ratio of a reel determines how fast the line is wound or unwound. Low gears allow for slow, powerful retrieves, while higher gears allow for faster retrieves. Choose the gear ratio based on your preferred fishing technique and water conditions.
Comfort and ergonomics: Look for a reel with a comfortable grip and balance to minimize fatigue when fishing for long periods of time. The reel handle should fit comfortably in your hand and be non-slip to ensure a secure grip.
By considering these factors, you can choose a carp reel that suits your needs and preferences and will allow you to have an enjoyable and successful carp fishing experience. It can also be helpful to seek advice from a specialty shop or speak to experienced carp anglers for further recommendations.
Which manufacturers of carp reels are there?
There are a variety of manufacturers that produce quality carp reels. Here are some well-known and respected manufacturers of carp reels:
Shimano is a renowned brand of fishing tackle and offers a wide range of carp reels for different fishing techniques. They are known for their quality, durability and innovative technologies.
Daiwa is a Japanese company known for its quality fishing reels. They offer a wide range of carp reels with different features and price ranges.
Fox is a respected brand specializing in carp fishing. They offer a wide range of carp reels for different needs, from entry-level models to high-end reels.
Nash is a renowned brand known for their specialized carp fishing gear. They manufacture a wide range of carp reels tailored to the needs of carp anglers.
Repeat is a well known brand in the carp fishing community and offers a variety of carp reels for different fishing techniques and needs. They are known for their quality and innovation.
Read is a fishing tackle manufacturer offering a selection of affordable carp reels. Their reels are characterized by good value for money and are popular with many anglers.
Penn is a reputable brand known for its quality fishing reels. Although they focus on different types of fishing, they also offer a range of carp reels that are valued for their durability and reliability.
These are just a few examples of carp reel manufacturers. There are many other reputable brands on the market. It pays to do research, read reviews and, if necessary, get the opinions of other anglers to find the right manufacturer and reel for you.
Buy cheap carp reels online at Fishingsquare.com
In addition to the carp reels, you will also find a large selection of accessories such as spare spools, lines and other fishing tackle in our online shop that are perfectly matched to our carp reels. Our experienced team are on hand to offer tips and advice on how to get the most out of your carp reel.
Discover our selection of carp reels today and let the quality and performance of our products convince you. Enjoy carp fishing with the right tool in hand and make your next fishing adventure one to remember. We look forward to helping you choose your carp reel and providing you with the best possible fishing experience. Peter hail!