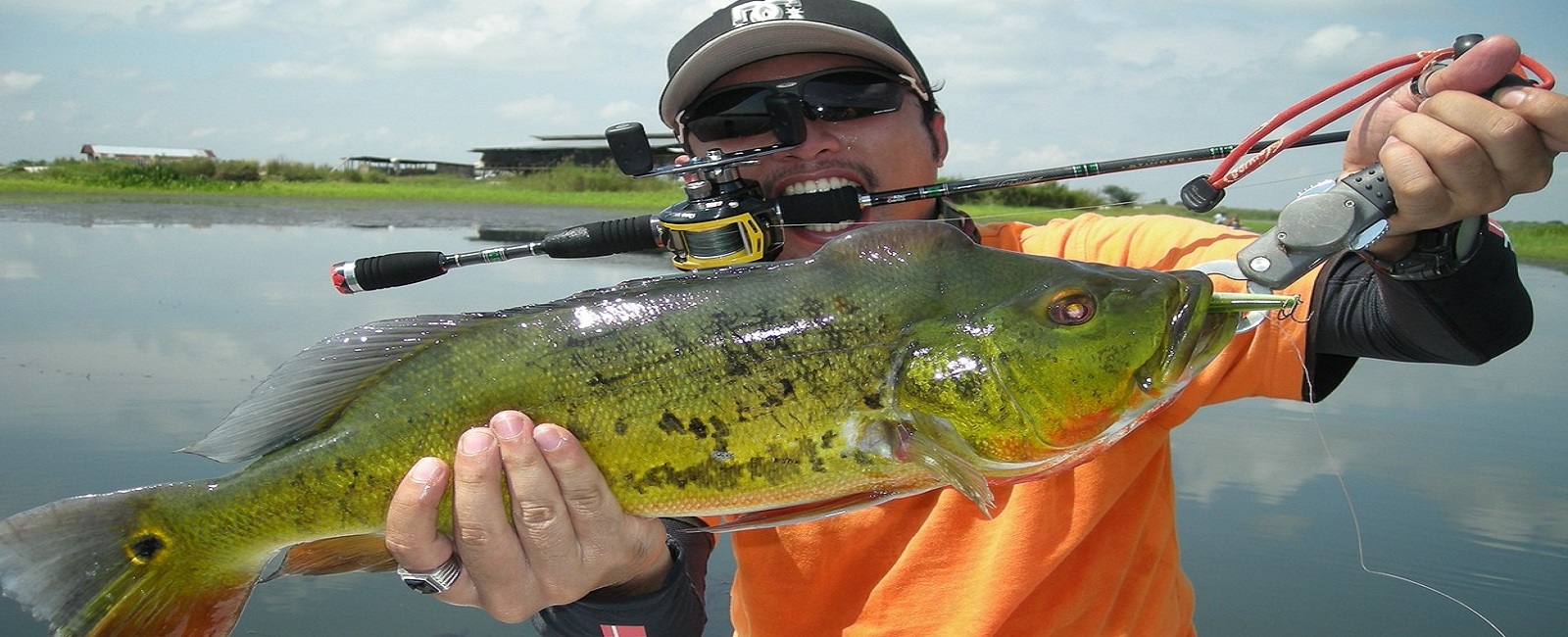 Gaffs & Lipgrips - Careful handling of fish
It doesn't matter whether you are an experienced angler looking for quality accessories or you are just starting out in the exciting world of fishing, you have come to the right place at Fishingsquare.com. We are proud to offer you a wide range of gaffs and lip grips - essential tools that will make your fishing trip more efficient and successful.
Our Gaffs: Robust, Reliable and Safe
A gaff is an essential tool for anglers dealing with big fish. Our gaffs are carefully designed and manufactured to meet the highest standards. With ergonomic handles and sturdy hooks, our gaffs allow for safe and effective handling of fish of all sizes. Whether you're deep sea fishing or angling on a calm lake, our gaffs are designed to take on even the toughest of challenges.
Lip grips for gentle handling of fish
We at Angelplatz.de attach great importance to the careful handling of the caught fish. Our Lipgrips are specially designed to hold the fish securely without causing any harm. Using high quality materials and careful construction, our Lipgrips provide a reliable way to check, weigh and measure the fish before gently releasing it. Not only does this help protect fish stocks, but it also allows for an ethical fishing experience that will be remembered for a long time.
What are gaffs and lip grips needed for?
gaffs:
Gaffs are specialized tools used by anglers to lift caught fish out of the water and bring them safely aboard a boat. They usually consist of a long handle and a sharp hook that is inserted into the fish's body to hold it in place. Gaffs are particularly useful when it comes to landing larger fish that are too big or too heavy to control with the rod alone. Here are some main uses of gaffs:
Big fish land: Gaffs allow anglers to safely land large fish such as tuna, marlin, sharks and other pelagic species.
Avoid injuries: By holding the fish securely, the risk of injury to the angler is reduced, especially when dealing with an aggressive or powerful fish.
Gentle handling: By using a gaff the angler can bring the fish on board faster and more gently, resulting in less fatigue and stress for the fish should it be released.
Lip grips:
Lipgrips are tools designed to grab the fish by the mouth without injuring the delicate gills or body. These tools are particularly popular in the practice of catch-and-release fishing, as they allow the fish to be held securely to take photos, weigh it, or take measurements before releasing it. Here are some uses for lip grips:
Catch and release: Lipgrips allow the fish to be quickly and gently grabbed for weighing, measuring or photographing before releasing it.
Minimize injuries: By grabbing the fish by the mouth, injuries to other parts of the body, such as the gills or the body, are minimized.
Easier handling: Lipgrips provide a secure grip on the fish's mouth, making it easier to remove hooks or other tackle.
Both gaffs and lipgrips are tools designed to help anglers safely handle and land caught fish while ensuring the protection of fish stocks and the care of the fish themselves.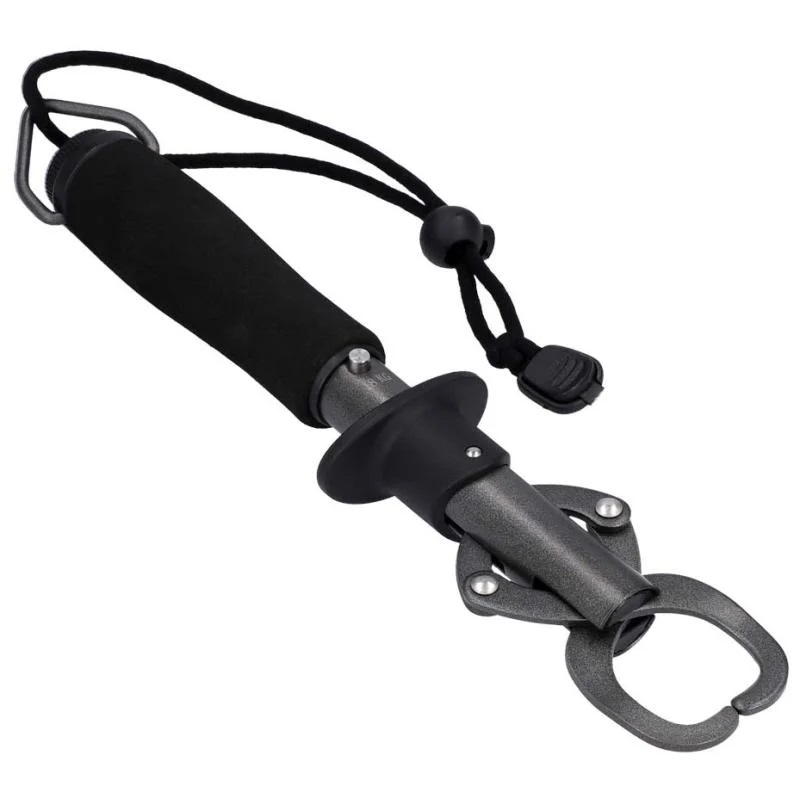 What is there to consider before buying gaffs and lip grips?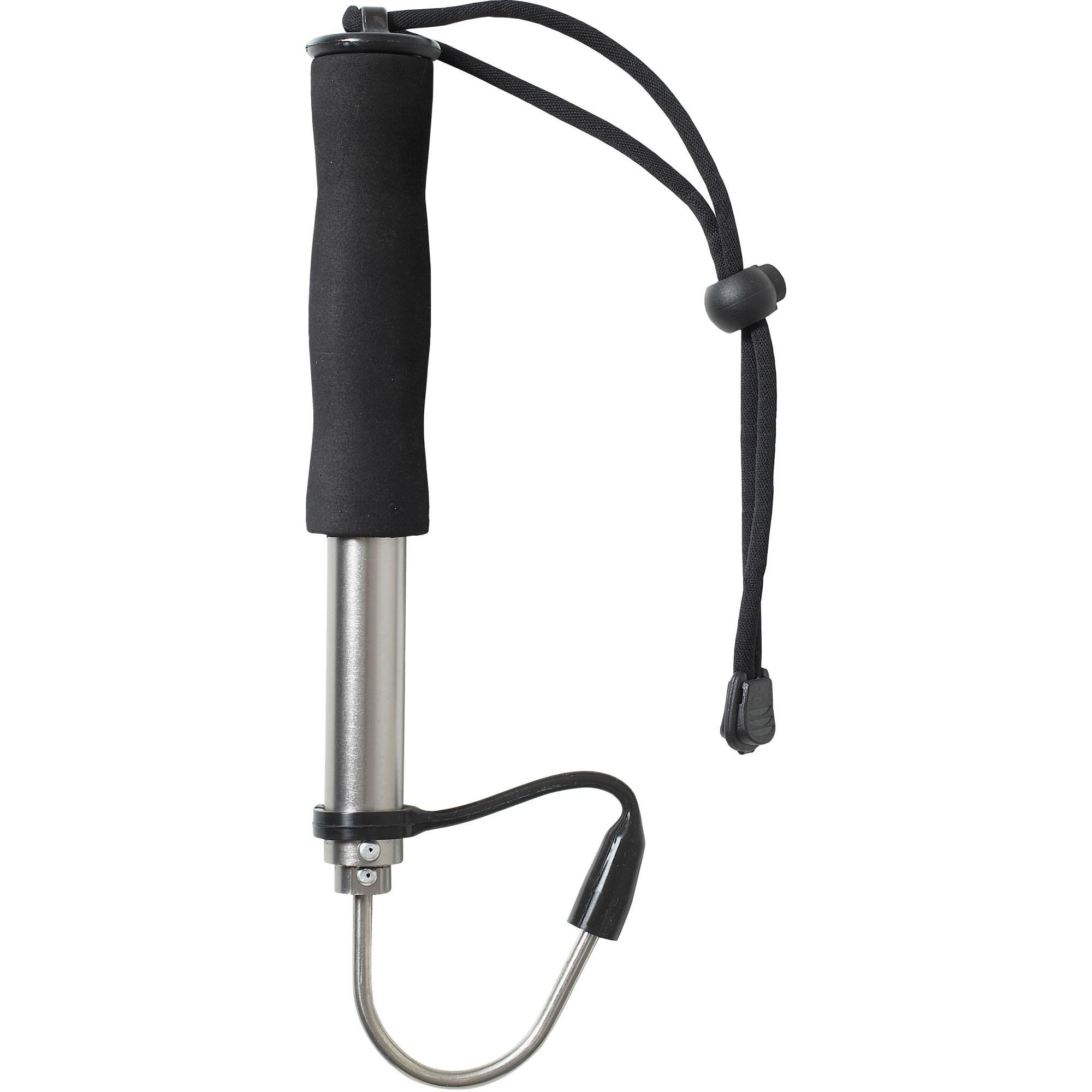 Before you buy gaffs and lipgrips, there are a few important factors to consider to ensure you're getting the right tools for your needs. Here are some considerations to consider before purchasing:
Fish type and size: Consider the types of fish you catch most often and their average size. Gaffs and lip grips should be appropriately sized to handle the specific fish sizes you are typically dealing with.
Material and quality: Pay attention to high-quality materials and solid workmanship. Rust-resistant materials like stainless steel are ideal to ensure your tools last, even in saltwater applications.
Hook and Grab Mechanism: Check out the hook on gaffs and the gripping mechanism on lipgrips. The hook should be sharp, stable and secure to hold the fish. With lip grips, the gripping mechanism should be reliable to prevent the fish from escaping.
Grip and handling: Consider how comfortable the grip is and whether it's non-slip, especially if your hands are wet or covered in fish slime. An ergonomically designed handle provides better handling and reduces fatigue.
Safety: The safety of both the angler and the fish caught is of paramount importance. Choose gaffs and lip grips that are safe to use and minimize the risk of injury.
Transport and storage: Consider how easy the tools are to transport and store. Retractable or collapsible models can be handy, especially when space is limited.
Purpose: Think about how and where you will fish. For example, if you mainly fish from the bank, smaller lip grips may be sufficient. However, if you do deep sea fishing, you may need sturdier gaffs.
Legal provisions: Find out about local and regional laws and regulations regarding the use of gaffs and lip grips. Some areas may have restrictions or requirements for these tools.
By considering these factors, you can ensure that you select gaffs and lipgrips that best suit your needs and requirements, allowing you to have a successful and responsible fishing experience.
Buy cheap gaffs and lip grips online at Fishingsquare.com
We at Angelplatz.de only offer products that we are convinced of. Each of our gaffs and lip grips has been carefully selected to meet the highest standards of durability and performance.
Our range includes a variety of gaffs and lip grips to suit the needs of all anglers - from beginners to professionals.
Our team consists of enthusiastic anglers who are happy to help you choose the right accessories and give valuable tips for successful fishing.
Your time is precious. We make sure your order is processed and shipped quickly so you can get your hands on your new gaffs and lip grips as soon as possible.
Discover the world of high-quality gaffs and lip grips at Angelplatz.de. We are your trusted fishing accessories partner to help you create unforgettable fishing experiences. Browse our range and order today!