Fishing umbrellas - protection and comfort in all weather conditions
Fishing is a fascinating pastime that requires calm, patience and the right equipment. If you are looking for a reliable and functional fishing umbrella, then you have come to the right place in our online shop!
Our fishing umbrellas are specially designed for anglers to offer you protection and comfort on your fishing trips. Whether you want to relax on the lake shore on a sunny day or continue fishing in a light rain, our umbrellas are perfect for all weather conditions.
What makes our fishing umbrellas special? Here are some of the standout features:
Robust construction: Our umbrellas are made from high quality materials that are durable and hard wearing. You can rely on your fishing umbrella to accompany you on many fishing trips.
Large protection radius: With a generous diameter, our fishing umbrellas offer enough space to protect you and your fishing gear from the sun, wind and rain. So you can concentrate fully on fishing and feel comfortable.
Easy to use: Our fishing umbrellas are quick to set up and take down so you can spend more time fishing. Thanks to their light and compact design, they are also easy to transport and do not take up much space.
Versatility: Our umbrellas are not only suitable for fishing, but also ideal for camping trips, picnics or other outdoor activities. They offer a wide range of uses and are a versatile accessory for nature lovers.
What are fishing umbrellas needed for?
Fishing umbrellas are mainly used to protect anglers from the various weather conditions while fishing. Here are some of the main reasons fishing umbrellas are needed:
Sun protection: A fishing umbrella offers protection from intense sunlight. Fishing often involves hours spent outdoors, and a parasol provides shade and protects against sunburn and overheating.
Rain protection: In light rain or drizzle, an umbrella allows you to continue fishing comfortably without getting wet. It keeps you and your fishing gear dry so you can continue your fishing trip.
windshield: A large fishing umbrella also offers protection from strong winds. It creates a barrier and allows you to fish in relative peace and comfort without the wind messing up your gear or constantly blowing your line.
Privacy: A fishing umbrella can also serve as a privacy screen. When you're fishing a crowded spot or just want some privacy, an umbrella gives you a secluded area where you can relax and focus.
Versatility: Fishing umbrellas can also be used in many ways outside of fishing. They are also suitable, for example, for providing shade on camping trips, picnics or other outdoor activities.
Fishing umbrellas are practical accessories that can greatly improve the comfort and enjoyment of fishing by protecting against the elements. They offer protection from the sun, rain, wind and provide a comfortable environment to fully concentrate on the fishing experience.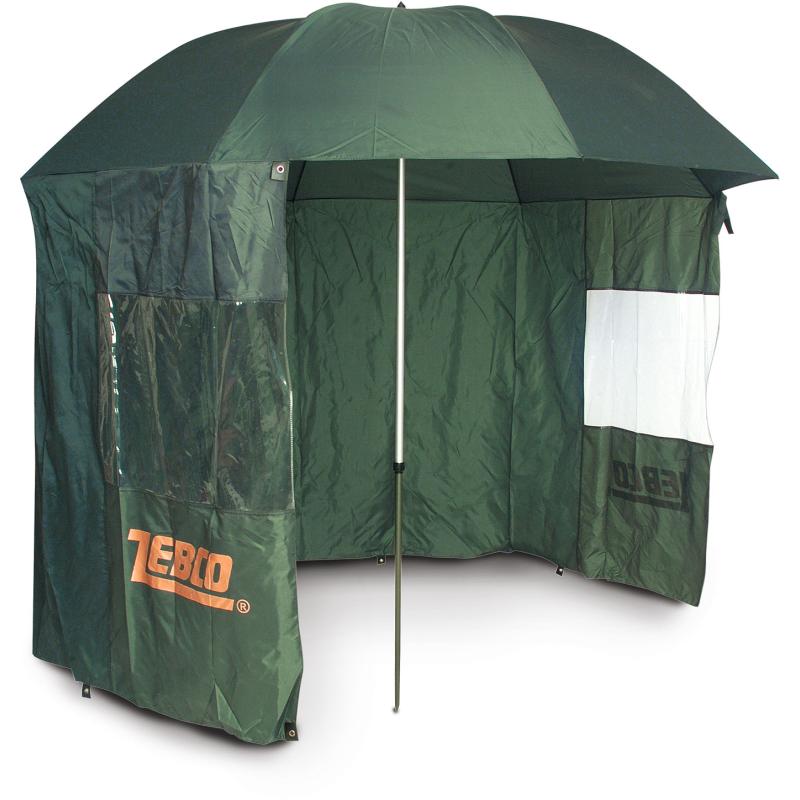 What material are fishing umbrellas made of?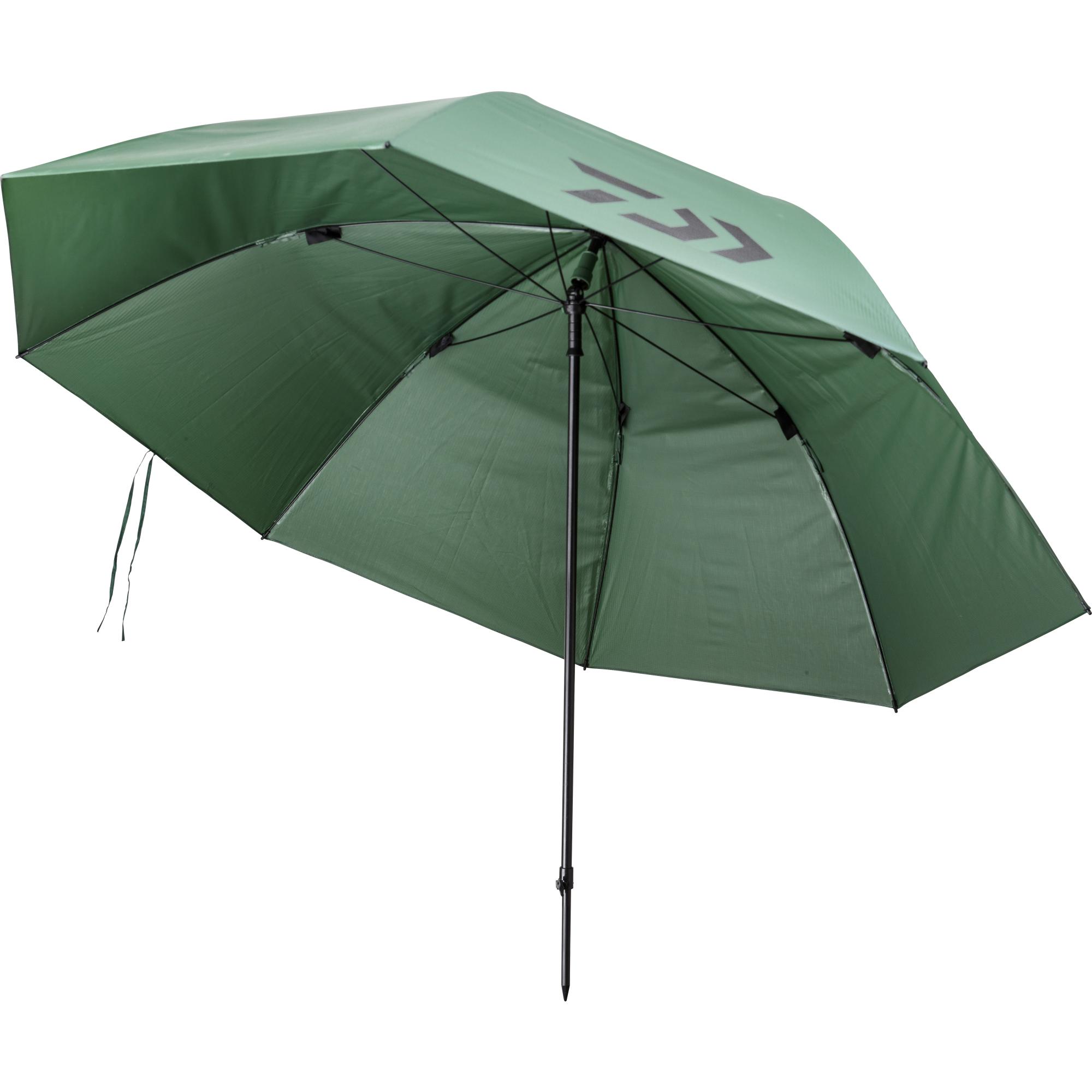 Fishing umbrellas are usually made from strong and weather-resistant materials. Here are some of the most common materials used to make fishing umbrellas:
Nylon: Nylon is a lightweight and durable material commonly used in fishing umbrellas. It is water-repellent and dries quickly, which is particularly advantageous in sudden rain showers.
Polyester: Polyester is another popular fishing umbrella material. It is also water-repellent and resistant to UV radiation. Polyester umbrellas are known for their durability and are often given an additional coating to improve protection from the sun and rain.
PVC: PVC (polyvinyl chloride) is often used to make umbrella fabric. It is waterproof and protects against heavy rain. PVC-coated screens are usually very durable and resistant.
Fiberglass: Fiberglass is often used in the pole construction of fishing umbrellas. It's lightweight, yet strong and flexible. Fiberglass poles can withstand strong gusts of wind without breaking or deforming.
Aluminum: Aluminum poles are lightweight yet strong. They provide good stability and durability for the fishing umbrella. Aluminum is often used for the frame structure to reduce the weight of the umbrella while maintaining strength.
These materials are often used in combination to achieve the best properties for fishing umbrellas. Exact material composition can vary by manufacturer and model, but overall, fishing umbrellas are designed to withstand various weather conditions and provide long-lasting performance.
Buy fishing umbrellas cheap online at Fishingsquare.com
At Angelplatz.de we attach great importance to quality and customer satisfaction. That's why we only offer you selected fishing umbrellas from well-known manufacturers. We are also happy to provide you with expert advice to help you choose the right umbrella for your individual needs.
Discover our selection of high-quality fishing umbrellas now and order your new companion for relaxed fishing days today!