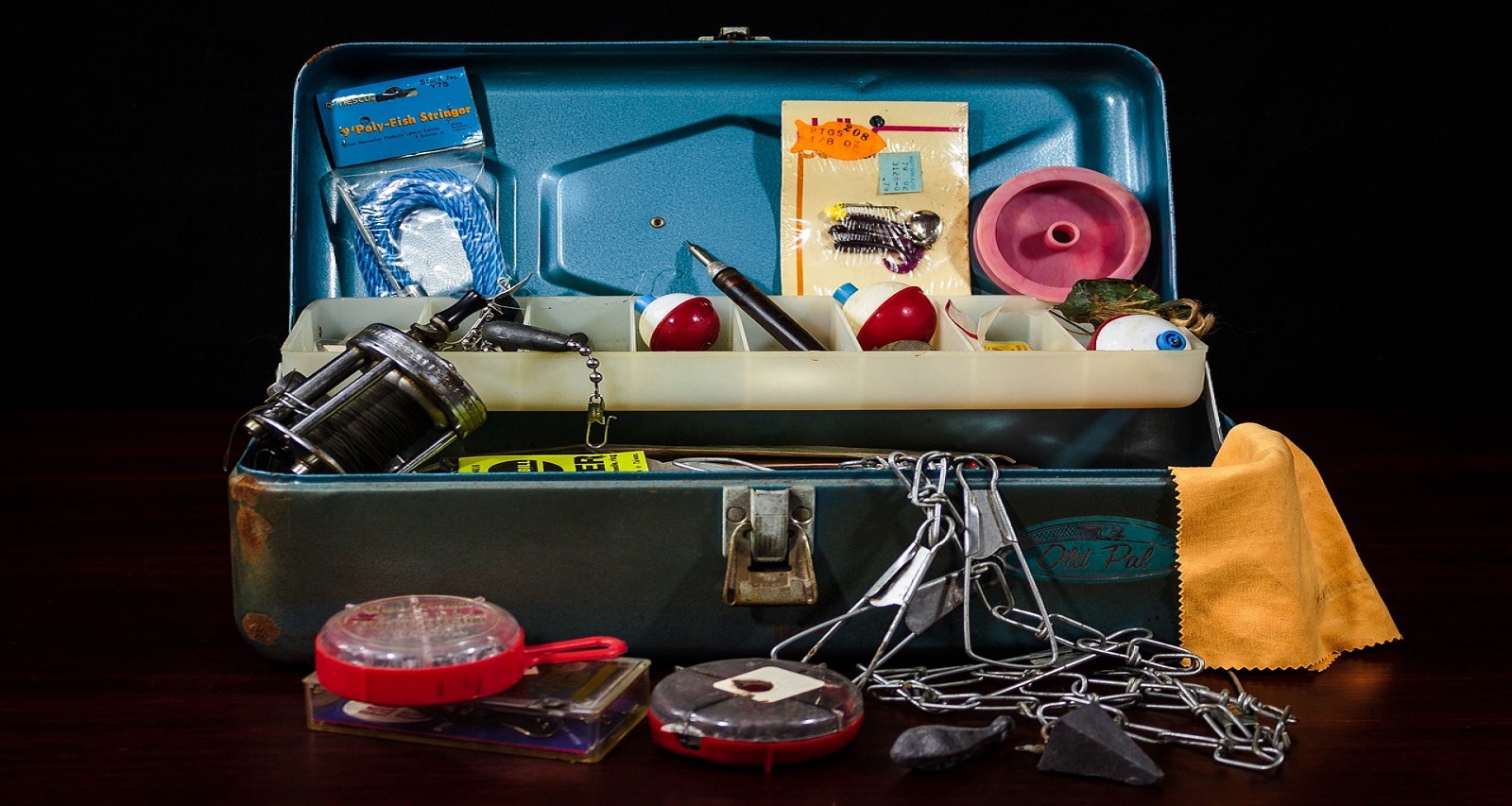 Fishing case - well organized for your next fishing trip
Here at Fishingsquare.com you will find a large selection of tackle boxes for every need.
The fishing case is an indispensable utensil for every passionate angler. It not only serves to store your valuable fishing gear, but also to organize and protect your fishing tackle during transport. In our online shop we offer you a wide selection of fishing cases that are specially tailored to the needs of anglers.
What is a fishing case needed for?
A fishing case gives you a dedicated space to store your fishing gear. It allows you to keep your rods, reels, baits, hooks, lines and other accessories neatly organized and within easy reach. This saves you time and makes it easier to find your gear when you need it.
Fishing can be an investment-intensive activity, and quality fishing tackle is often expensive. A fishing case protects your equipment from damage, especially during transport. It is shockproof and offers padding to cushion bumps and shocks. Some cases are also waterproof to protect your gear from moisture and rain.
When traveling to different fishing spots, a fishing case comes in extremely handy. It allows you to conveniently transport your equipment without having to carry individual parts awkwardly. Some suitcases are equipped with handles, shoulder straps or wheels to make transport even easier.
With a tackle box you have everything you need for fishing in one place. You can organize your fishing gear according to your needs and have a clear overview of your inventory. This saves time and allows you to focus on the fishing itself rather than looking for specific items.
High-quality fishing cases are usually made of sturdy materials and offer a long service life. They are built to withstand the rigors of fishing, whether it's being transported over rough roads or used in varied weather conditions.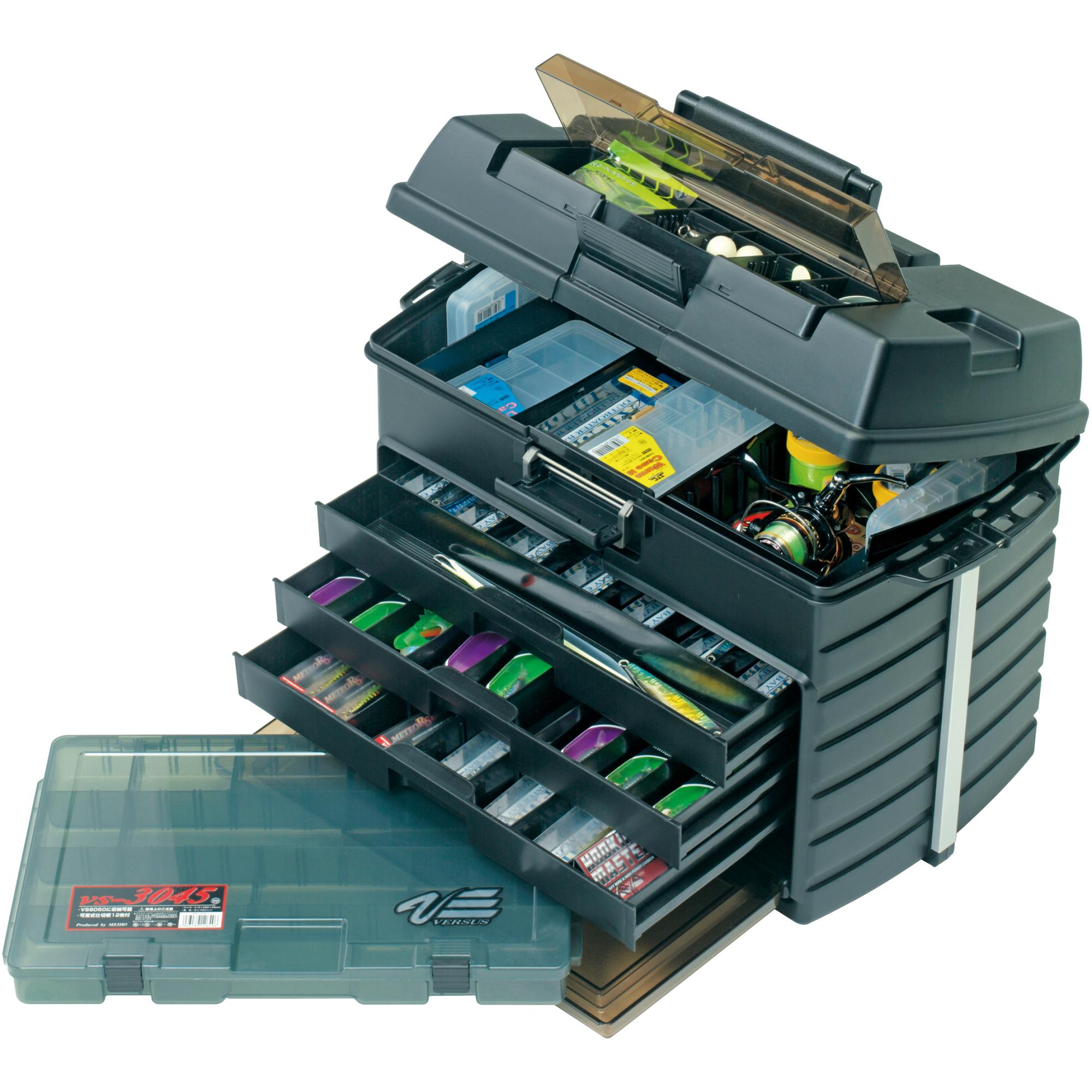 What are the differences in fishing cases?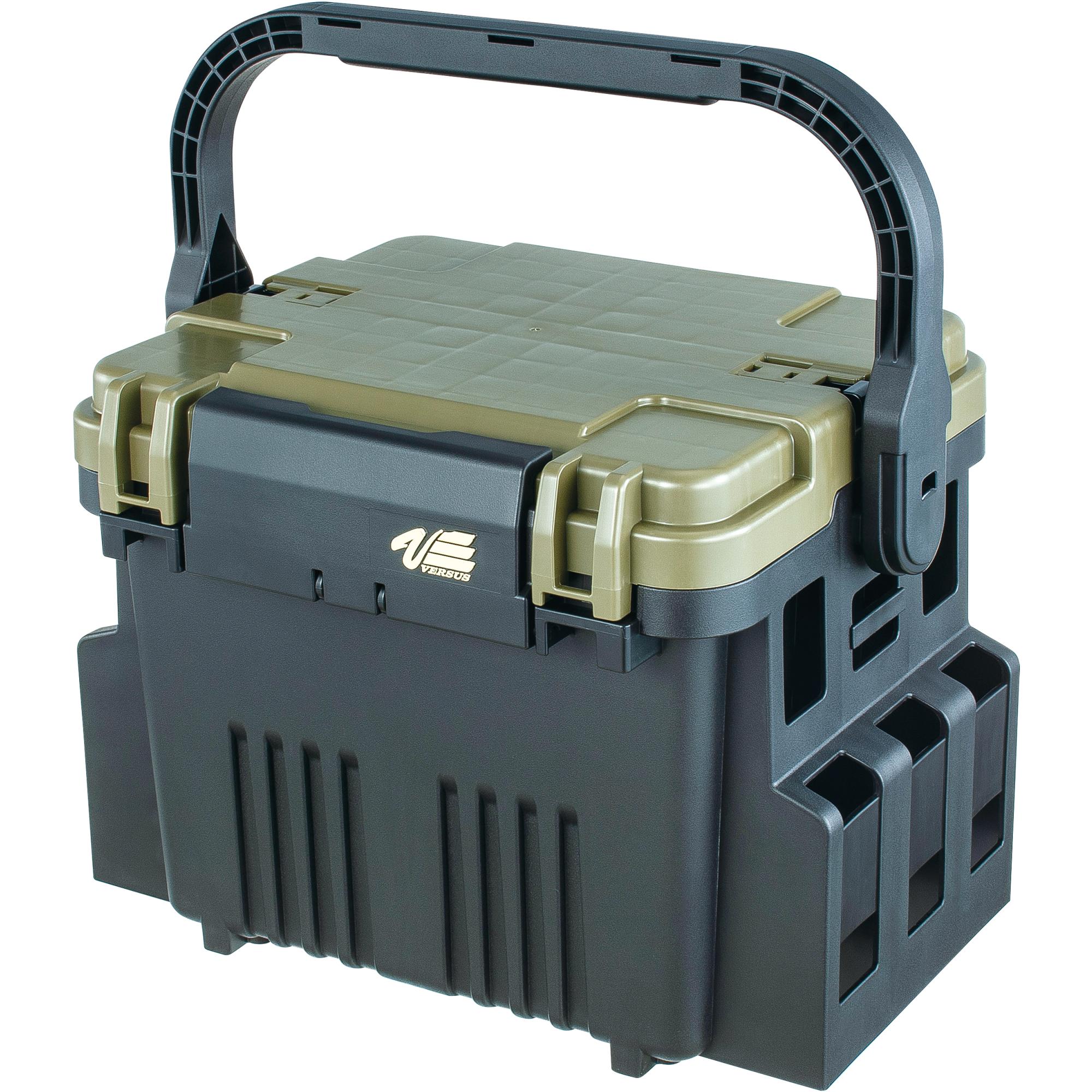 Size: Fishing cases are available in different sizes to meet different storage needs. Smaller cases are good for shorter fishing trips or for anglers who prefer compact gear. Larger cases offer more space for larger fishing tackle and are ideal for longer trips or for anglers who want to carry multiple rods and reels.
Equipment: Fishing cases can be made from a variety of materials, including plastic, aluminum, wood, or durable fabrics. Each material has its own advantages and disadvantages in terms of weight, durability and resistance to external influences. Plastic cases are lightweight and inexpensive, while aluminum cases offer a good balance of weight and durability.
Storage compartments and dividers: Some tackle cases have various compartments, dividers, or removable bins that help you organize your fishing gear neatly. These additional storage options allow you to keep bait, hooks, line and accessories separate from each other to avoid a mess.
Closing Mechanisms: Tackle cases can be fitted with various locking mechanisms such as hinged lids with clasps, snaps or zips. It's important that the closure is secure and reliable to protect your gear from accidentally falling out.
Transport options: Some fishing cases are equipped with practical carrying handles, shoulder straps or even wheels to make transport easier. These features make it easier to move the suitcase from one place to another, especially when you have to travel longer distances.
Water resistance: When fishing in damp or wet environments, choosing a waterproof fishing case can be important. These cases are usually fitted with rubber grommets or special seals to prevent water ingress and protect your gear from moisture.
These are just some of the differences to look out for in tackle cases. It's important to select a fishing case that meets your unique needs and requirements while keeping your fishing gear safe and well-organized.
Buy fishing cases cheap online at Fishingsquare.com
The fishing cases in our online shop impress with their first-class quality and functionality. They are strong, durable and offer ample space for your rods, reels, bait boxes and accessories. With various compartments, dividers and small pockets, they ensure optimal organization of your fishing gear. They are also available in different sizes, so you can find the right fishing case for your individual needs.
Another important aspect is the protection of your valuable equipment. Our fishing cases are made from high quality materials that offer shock resistance and water resistance to protect your fishing gear from the elements. Whether you're traveling to a distant lake or just heading to the local river, our fishing cases are the perfect choice for keeping your gear safe and secure.
In addition, we attach great importance to a user-friendly design of our fishing cases. Many models have ergonomic handles, shoulder straps or wheels to make transport easier. This allows you to easily get from one fishing spot to the next without putting unnecessary strain on your equipment.
Discover our diverse selection of tackle boxes now and find the perfect companion for your next fishing trips. If you have any questions or need advice, our competent team is available Monday to Friday from 9:00 a.m. to 19:00 p.m. We look forward to helping you make the right choice for your tackle box needs.