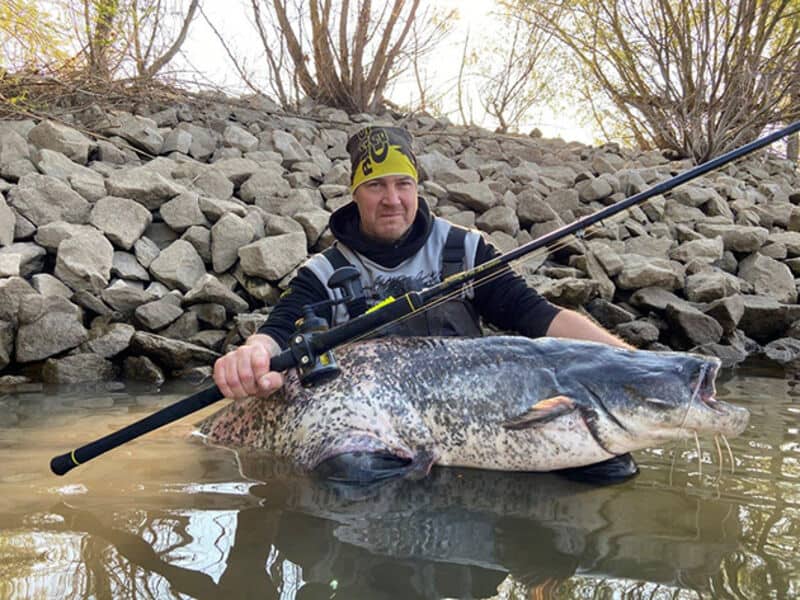 For me, catfish angling in Germany inevitably includes dead bait fish. Legal regulations oblige us to develop assemblies and bait presentations that appear as realistic as possible. The Black Cat team meticulously faces new challenges time and again in order to ultimately create outstanding products for fishing for catfish. That is why I have been dominating three directly coupled components for a long time: the buzzer hooks, the tree-U-poses and the dead bait puncher including the cork sticks. They are all the right tools and aids for preparing and presenting dead bait fish. For this I prefer to use trout weighing around 300 to 400 grams.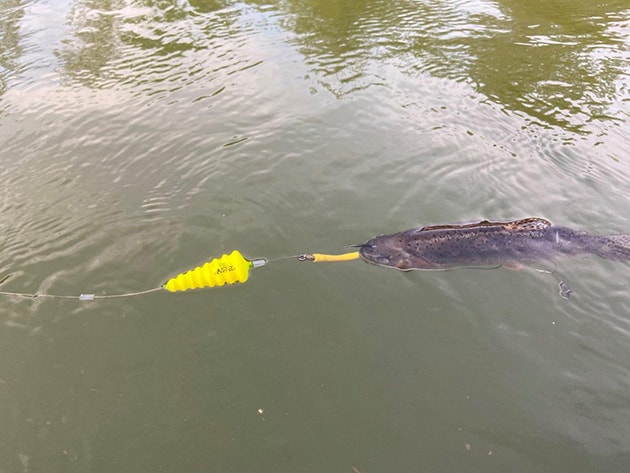 And this is how the "trio" works:
We'll start with the Dead Bait Puncher. I cut an incision about an inch long into the skin on the back above the anal fin. Then the Dead Bait Puncher is inserted up to my head by twisting it, so I can remove a piece of back fillet. The cork sticks are inserted into the cavity created using the punch and pushed into the back with the inner stick. It is important that the same number of sticks are used on both back sides of the bait fish. As a rule of thumb: always use as many cork sticks that can be placed along the length of your back! During the actual baiting, it is very important that the guide hook is passed through the lower and upper jaw in order to keep the mouth of the bait fish closed.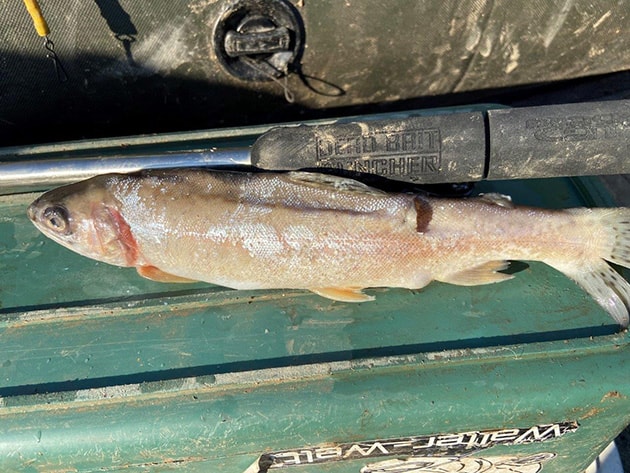 Next, please! The buzzer hook! It is placed in the area of ​​the anal fin and works "against" the cork sticks in the back, like a kind of counterweight or keel to stabilize the bait in the current. The buzzer, a rotating spinner blade, fulfills the task of generating the necessary pressure waves directly on the bait so that the catfish can quickly locate the bait that has been placed.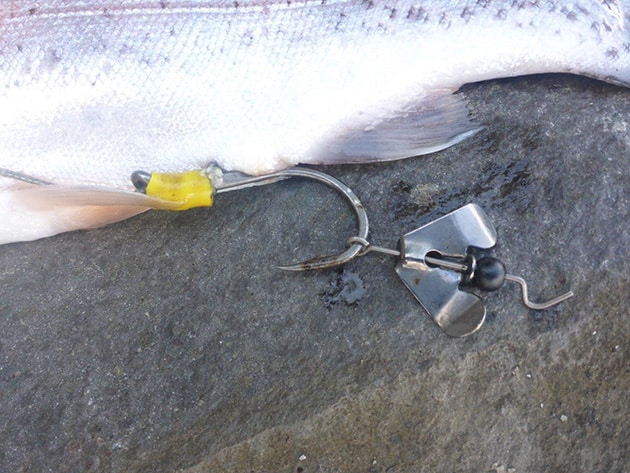 The bottom of our diabolical triple is the Tree-U pose. The first impression counts. Simply a great development, this underwater pose, which is similar in shape to a Christmas tree! Thanks to its wave-like design, it manages to generate additional flow vortices a few centimeters in front of the guide hook. With the turbulence it creates, it ensures really "thump" under water.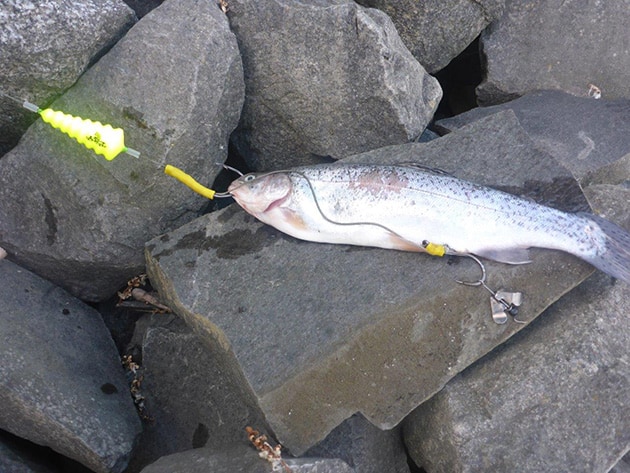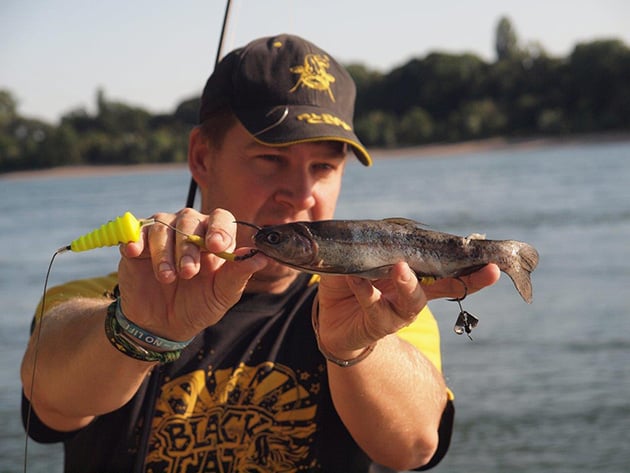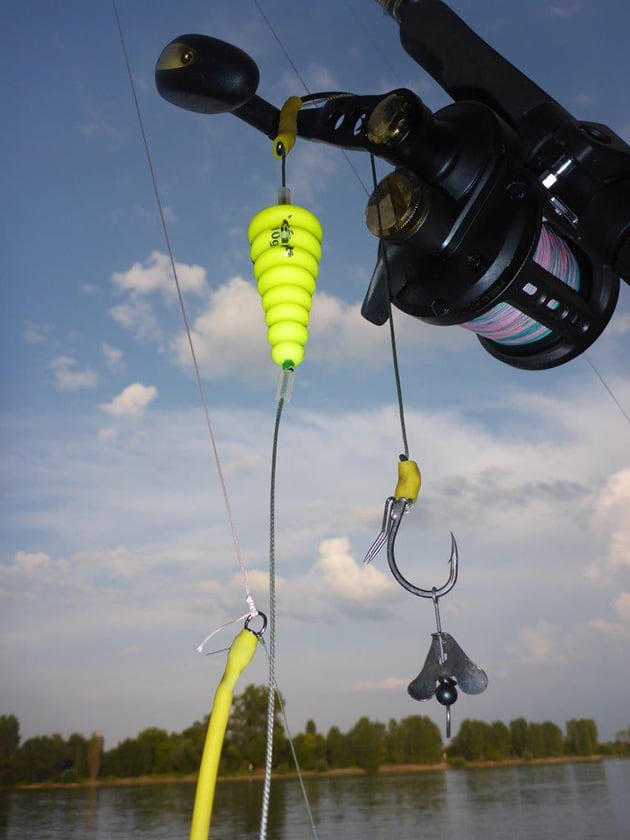 For me, this unbeatable triple is an ingenious and at the same time attractive alternative to unauthorized fishing with live bait fish. My motto: Legal ... it doesn't matter! I wish you lots of fun trying it out and good luck, because with these products, too, the devil is in the details.
Make it with Black Cat!
Your Sascha Kral, Team Black Cat